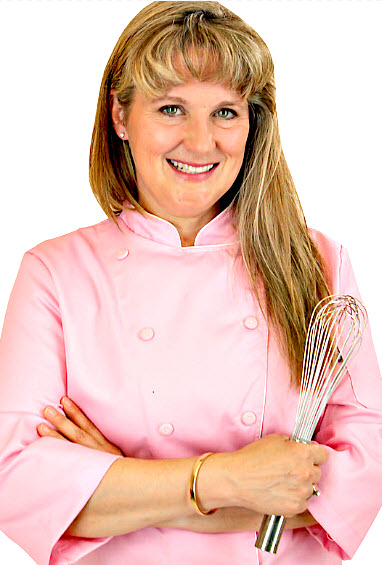 My Cake Story, And…Journey.
Julie Voudrie, The Mom, Wife, Believer, Baker, Speaker…and sometimes, The Music Maker!
My cake journey began in the humble kitchen of my family's trailer back when I was only three years old. My momma let me 'help' her make biscuits by her side on Saturday mornings,a memory I still cherish to this day.
I'm so glad she didn't consider having kids in her kitchen an inconvenience! My mother taught me there was great value in loving your family with great tasting food made
with care.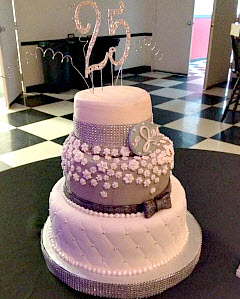 We didn't have much in those days, but she always found ways to make our family feel special and loved. When I was a little older, the very first birthday cake I ever made was for her.
It was in the shape of a big hamburger and she was so happy, because she said it was the first birthday cake anyone had ever made for her!Showing love through baking is a tradition I continued with my own family.
We couldn't afford fancy parties for our kids, but I could certainly afford to make a special cake! Over the years my designs went from cut up cakes covered with tinted coconut, to 3D dump trucks and castles.
And with seven kids, you can bet I got a lot of practice making birthday cakes! Eventually I made my first wedding cake, when my dad remarried after my mom lost her battle with breast cancer. But outside my close circle, no one really knew I did cakes.
That all changed in 2010 when I brought my own birthday cake to share with friends in my clogging dance class.
That got me my two first paid wedding jobs and not long after, TLC announced a new show, called the Next Great Baker. My two older daughters suggested I audition, but I didn't think I had a chance.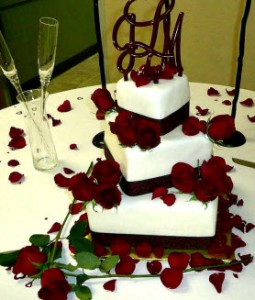 Though I didn't make that season or the next one, the experience encouraged me to learn new skills and improve the ones I already had. By word of mouth, I started doing more paid jobs while continuing to make cakes for my family and close friends.
Now with a being a contestant on Next Great Baker Season 4, along with my oldest daughter, Danielle, I have entered a new season on my cake journey.
With my children getting older, I finally have the time and ability to pursue baking and cake decorating as a career, while still trying to juggle being a homeschooling mom to my school-aged kids and wife to my husband of 27 years, Jeff.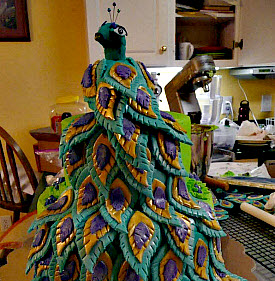 Without their support and encouragement, none of this would be possible! Quality ingredients, scratch made with care, with amazing flavor the priority, while capturing someone's personality and values in cake:that defines my cake philosophy.
My goal today isn't that much different from when I made that first hamburger cake back in the 1970's: to help a loved one feel special and valued by creating a delicious, unique, edible memory, just for them.
That's why I did it then, and it's why I still do it today.
God Bless,