Leave the oven off and crank up the chill with these super easy scrumptious treats. (And some of them are actually good for you!)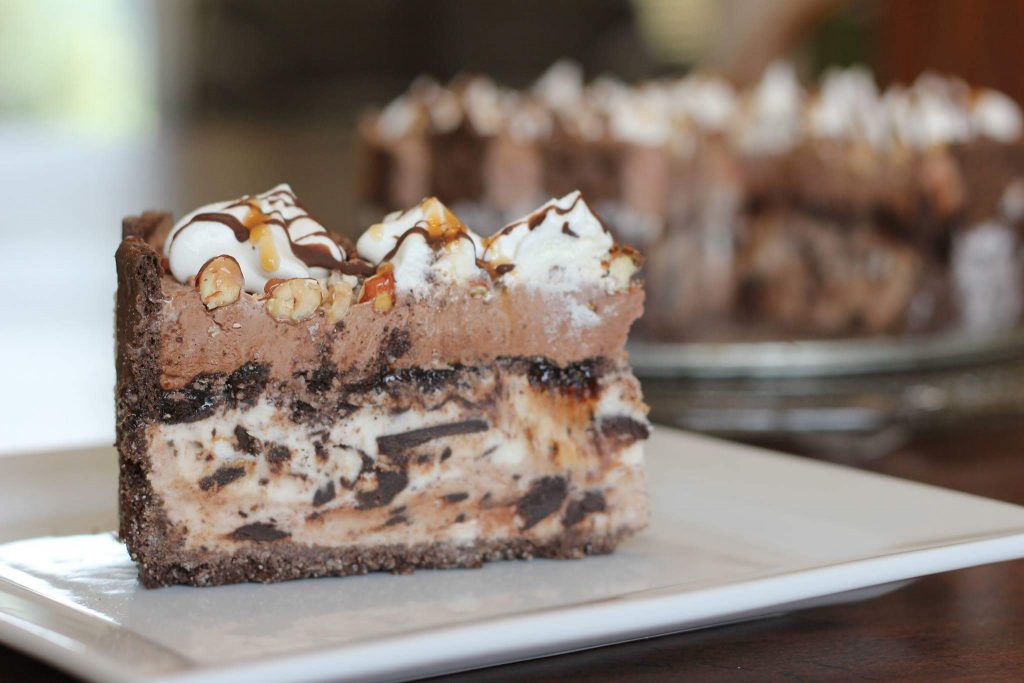 Ice Cream Cake and Pie
Use similar ingredients and techniques to create two yummy desserts. Start with a graham cracker or cookie crust. Make your own, or us a prepared pie crust. Soften your favorite flavor of ice cream slightly and fill the bottom of your crust. Sprinkle some small pieces of chocolate candy, mini chocolate chips, or whatever your favorite mix in is. Put in the freezer for 30 minutes. Meanwhile, take a small box of instant chocolate pudding and mix with a cup of cold milk. Once thickened, fold in half a container of non-dairy whipped topping. Take out the chilled dessert and add the pudding/cream layer on top. Sprinkle on more of your favorite toppings. Put back into the freezer until firm. I finished off mine by piping on more whipped topping and drizzling chocolate candy shell and caramel syrup. Use whatever flavor combinations you like to create your own unique dessert. Keep frozen until a few minutes before serving.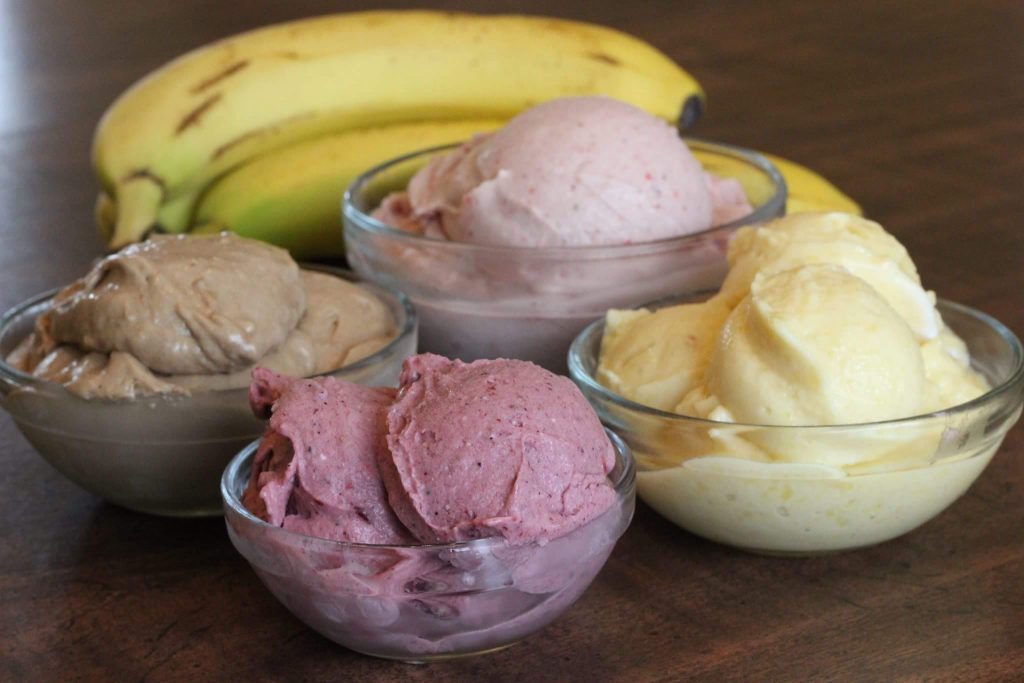 Instant "Ice Cream"
The secret to this frozen concoction is the humble banana. Peel and slice 2 bananas into one inch chunks and freeze. To make the 'ice cream,' put the frozen bananas into a food processor, along with ½ cup or so of frozen strawberries, 2 tablespoons or so of heavy whipping cream or milk, and a splash of vanilla. Process until creamy. You many need to add more milk/cream or stop the machine so you can scrap it down. Taste and add a bit of Stevia or a little sugar if it's not sweet enough. You could substitute almond milk or a similar milk if you want to keep it dairy free. You can eat this right away, or freeze it and serve it later.
I played with some other flavor combinations, adding frozen mixed fruit, or peanut butter & chocolate sauce to the bananas. The main idea is that the frozen bananas process up to a creamy texture without having to use a fancy ice cream machine. You could use a blender if you don't have a food processor.
Frozen Yogurt
Using the same idea as above, use a package of frozen fruit (I used peaches) along with a cup or so of your favorite yogurt, any kind, plain or flavored, along with a splash of vanilla. Process together until creamy then taste. You can add stevia, agave nectar, honey, or other sweetener if desired. Again, you can eat right away or freeze until later.
I'll be honest: when my hubby tried my creations, he wasn't impressed. But he was comparing this to full-fat ice cream, and that's not a fair comparison. These instant 'ice creams' and frozen yogurt have far fewer calories than a bowl of regular ice cream and because you control the ingredients, you can make them as 'good for you' as you want. Sometimes it's nice to have a cool, creamy treat that you don't have to regret eating later!