If you want the entire family to ring in the New Year, but you have little ones that won't make it 'til midnight, you can celebrate Noon Year's Eve on Dec. 31st, at 12:00 PM. But no matter when you celebrate, here are some fun party ideas that kids and grownups alike will enjoy.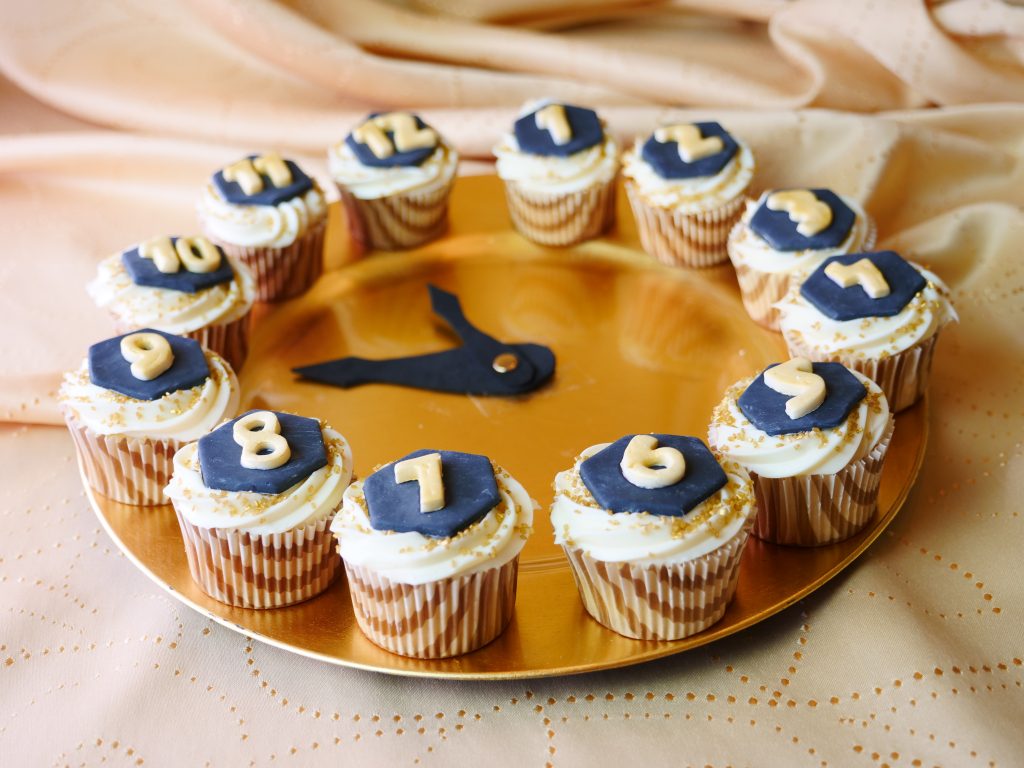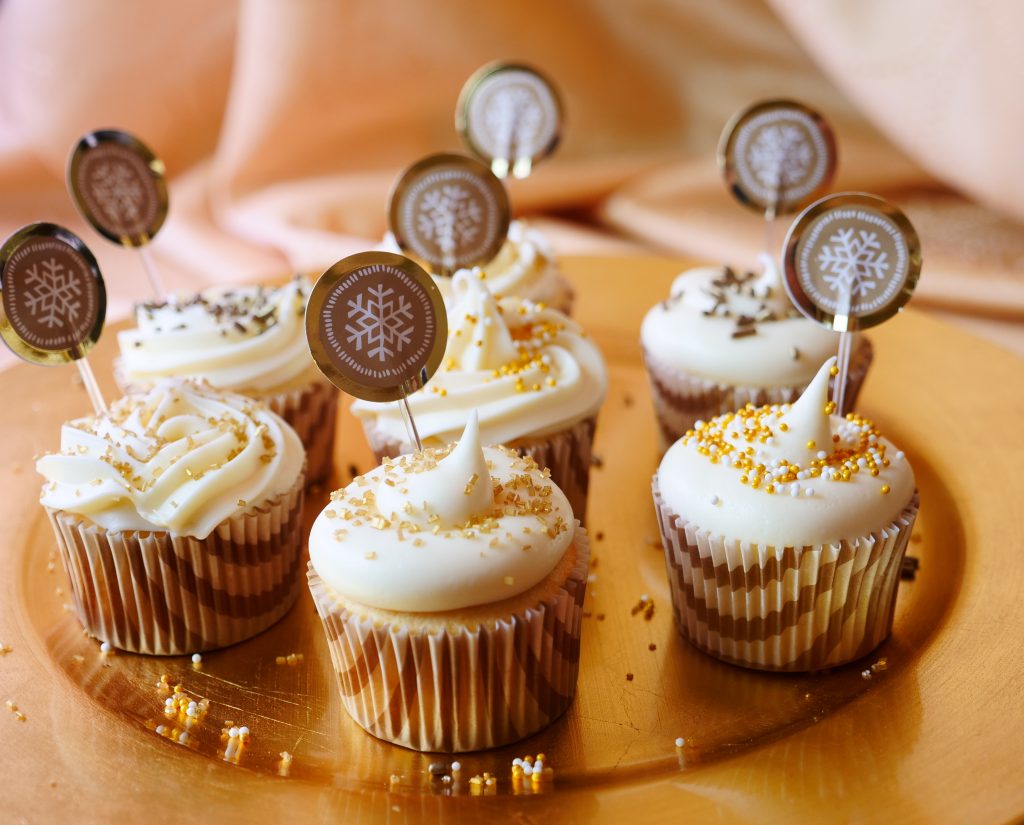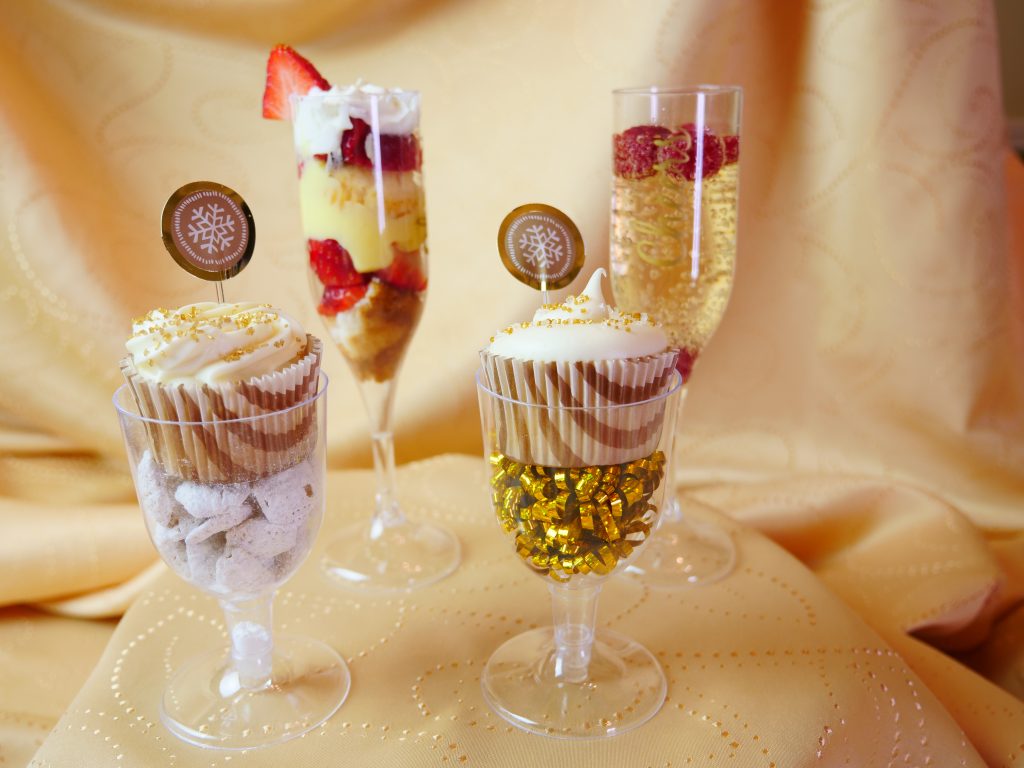 To make an occasion special, present your treats in festive, creative ways. Make a clock out of cupcakes to count down the hours or decorate them with sparkly sprinkles and coordinated picks. Pop them in a wine or champagne glass for a cupcake cocktail, putting candy, treats, or ribbons underneath, which also makes the cupcake easier to eat. Use a tall flute glass to create a simple parfait of fruit, pudding, whipped cream and cake, or serve any drink in a special glass, over fruit or even gummy bears for the little ones.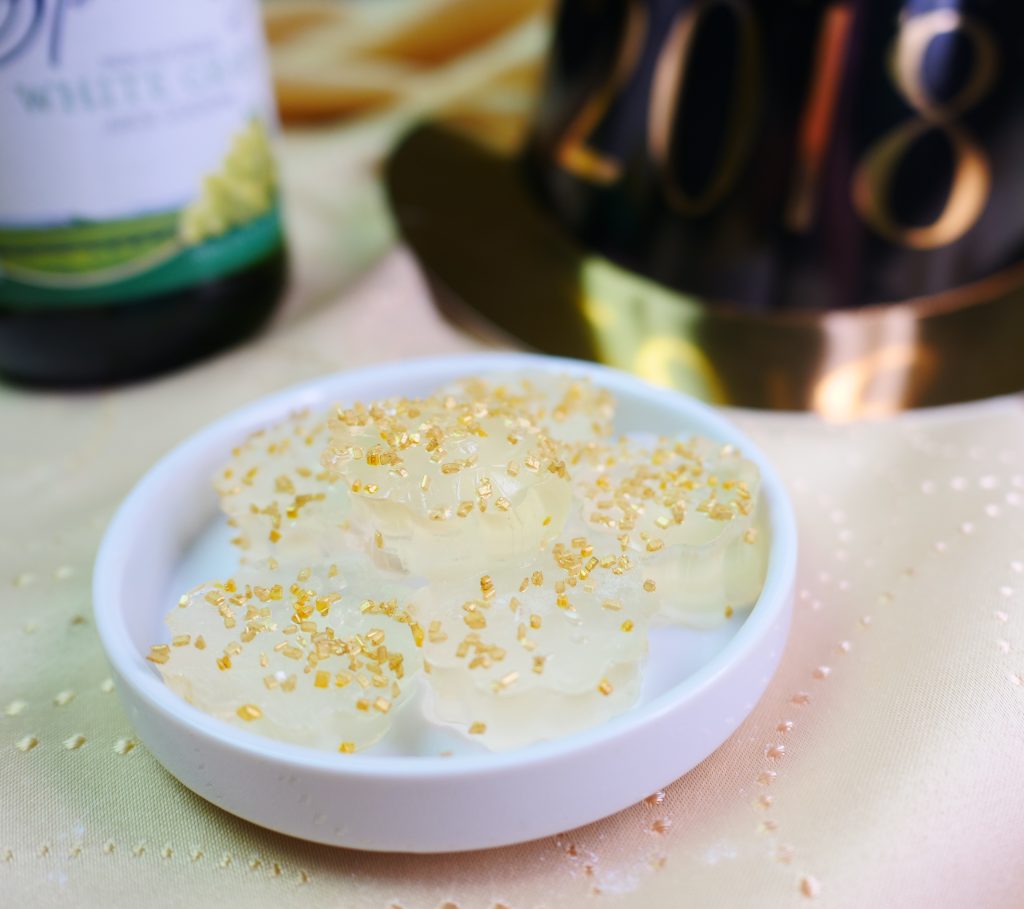 Sparkling Grape Jello Jigglers are simple to make. Simply mix together 2 cups of sparkling white grape juice (for adults, use your favorite beverage), along with 2 envelopes of unflavored gelatin and 2 tablespoons of sugar. The mixture will foam quite a bit at first, but after 5 minutes, will have settled down. Heat on high for about 3 minutes in the microwave so the gelatin is dissolved. Pour the mixture into an 8X8 square glass pan you've sprayed with non-stick spray. Let cool and refrigerate until set, a couple of hours or so. Cut out with a cutter or into squares and sprinkle the top with colored sugar right before serving if you want. Any pieces you don't use can be cut up and served separately.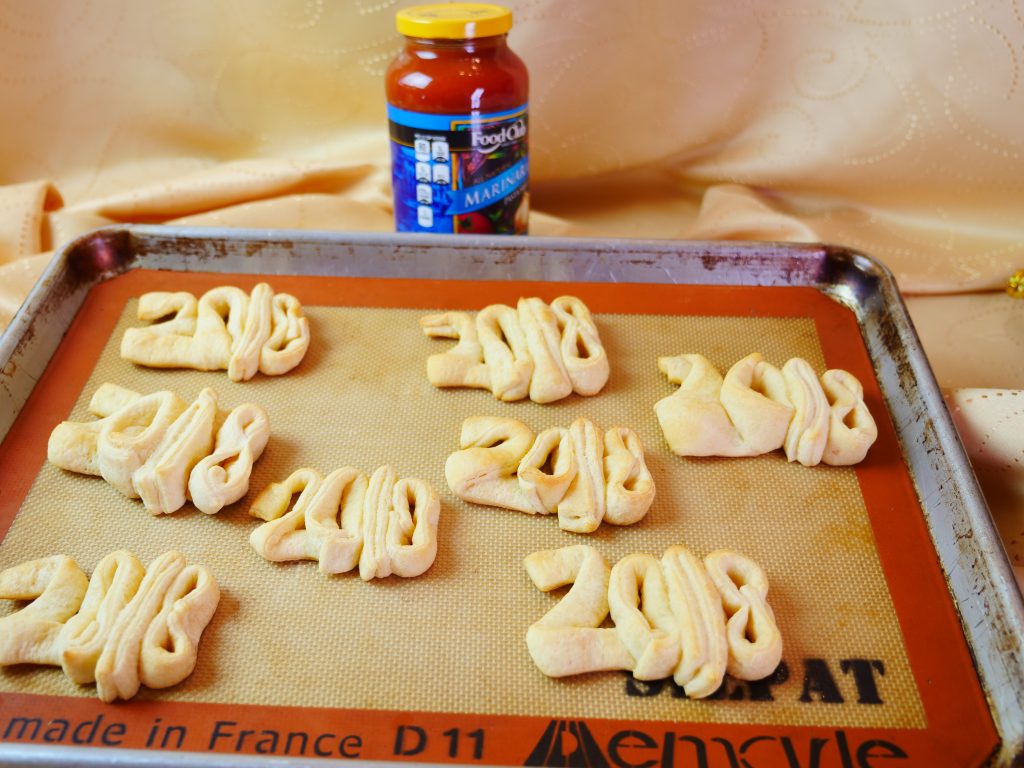 Here's a more savory treat, New Year's Breadsticks. Unroll a tube of sheet crescent roll dough. Cut into small 4 inch X 1/2 inch strips, by cutting the 12 X 8 sheet into 8 smaller squares. Shape the strips into the numbers for the year, letting the pieces in each year touch each other. Bake at 350 degrees for 12 mintues, or until golden brown. Serve with marinara sauce.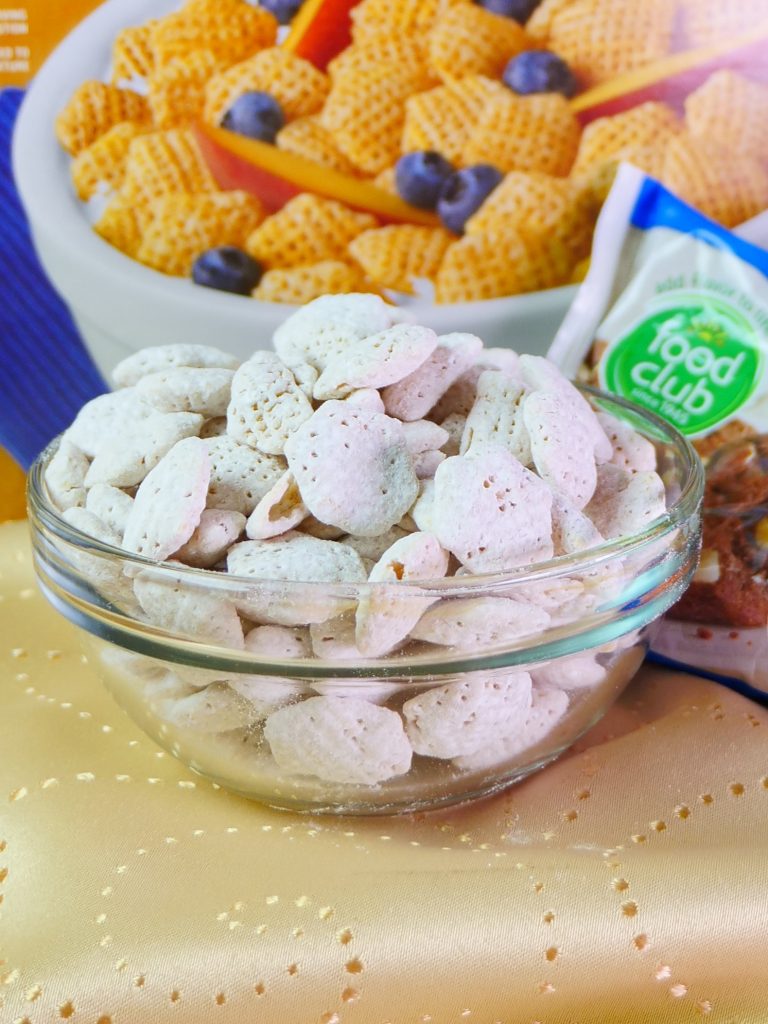 We all love Muddy Buddies at Christmas, but this Snow White version is perfect for New Years. Spray a large bowl with non-stick spray and put in 9 cups of rice square cereal. In a glass bowl, place 1 cup of white chocolate chips and 2 tablespoons of coconut oil. Heat for 20 seconds and stir. Heat again for 20 seconds and stir. As soon as the chips start to melt well but pieces are left, keep stirring until all the pieces are melted. If you overheat the mixture, it will 'break' on you and you'll have to start over. Pour the smooth mixture over the cereal and toss and stir until evenly distributed. Put the cereal into a large zipper bag and add 1/2 cup of powdered sugar and shake until coated.
Get the kids into the holiday spirit with these New Year's Noise Makers. One type is two paper dinner plates, where one side features movable clock hands, using a metal paper fastener and glittery foam sheets. Put a few unpopped popcorn kernels on a plate and staple two plates together. I added a few ribbons in holes made with a round hole punch, along with festive decorations on the other side. Older kids that still enjoy crafts can do the entire project on their own, or you can pre-do parts for the younger ones.
The second idea uses a decorated plate with a wooden dowel as the handle, and buttons attached the the sides, so kids can turn the dowel in their hands and make noise as they welcome in the New Year.