Put some heart into your Valentine's Day celebration with these super easy treat ideas!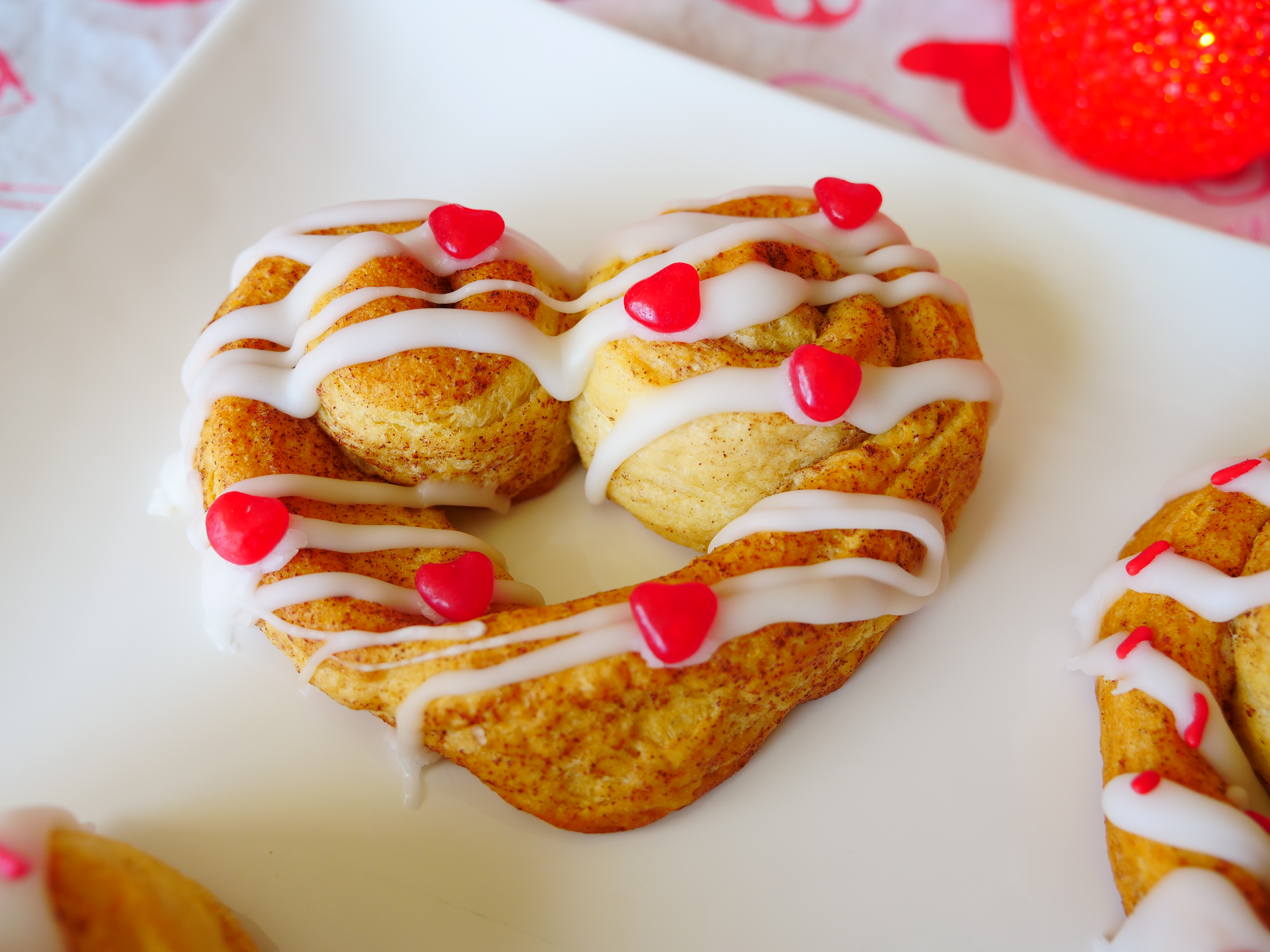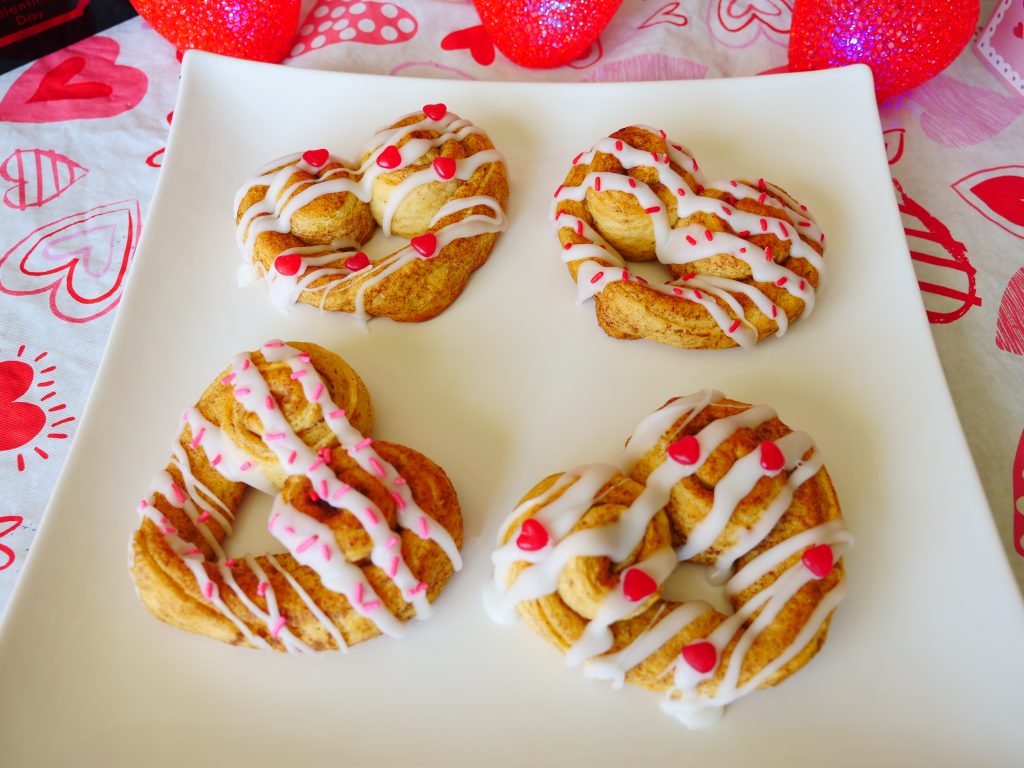 Use canned jumbo cinnamon rolls by re-rolling one side and pinching the middle, to create these super simple breakfast treats.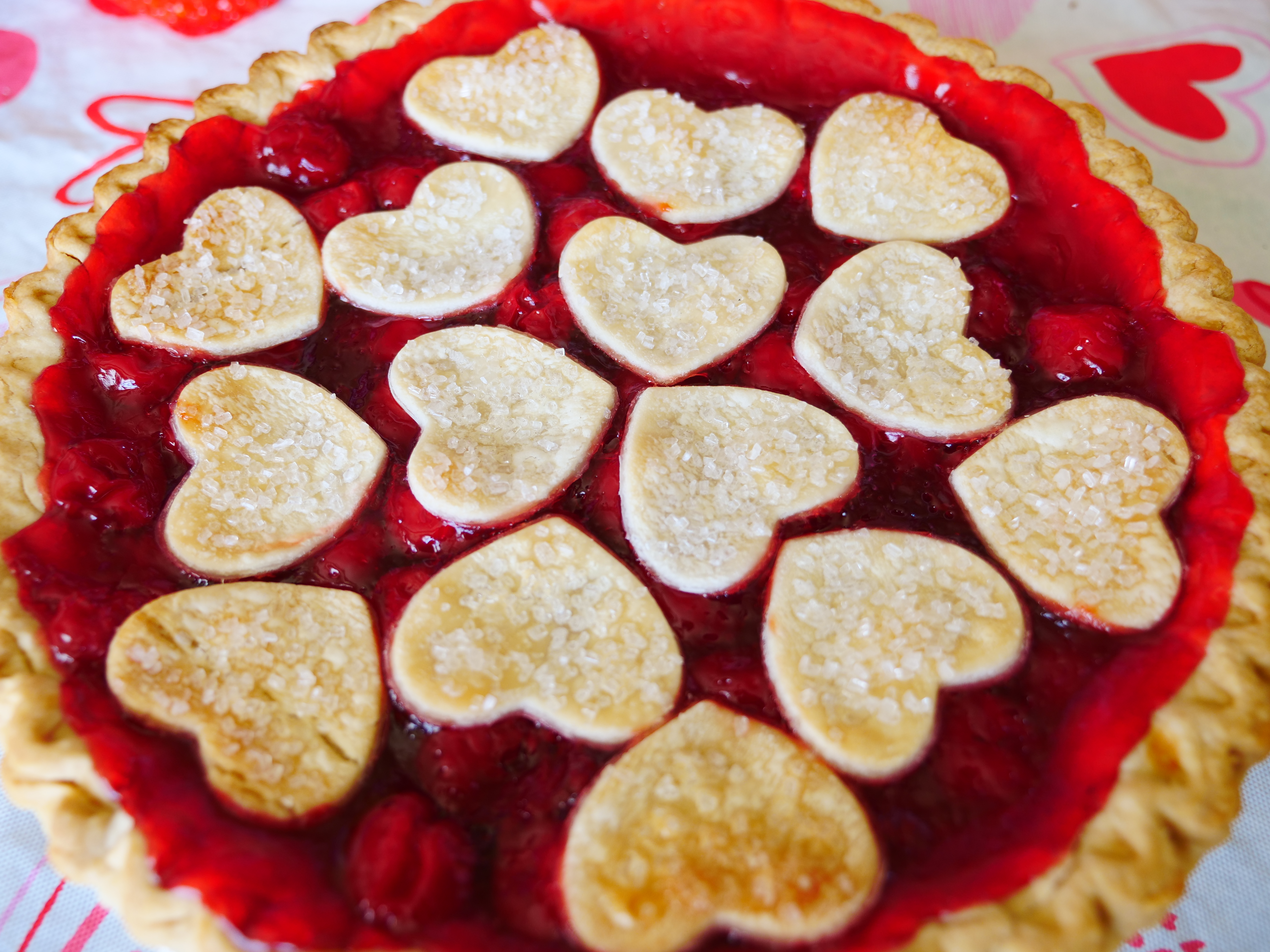 Heart cutouts, brushed with cream and sprinkled with sanding sugar, dress up any pie.
Buying pre-made dough makes this even easier.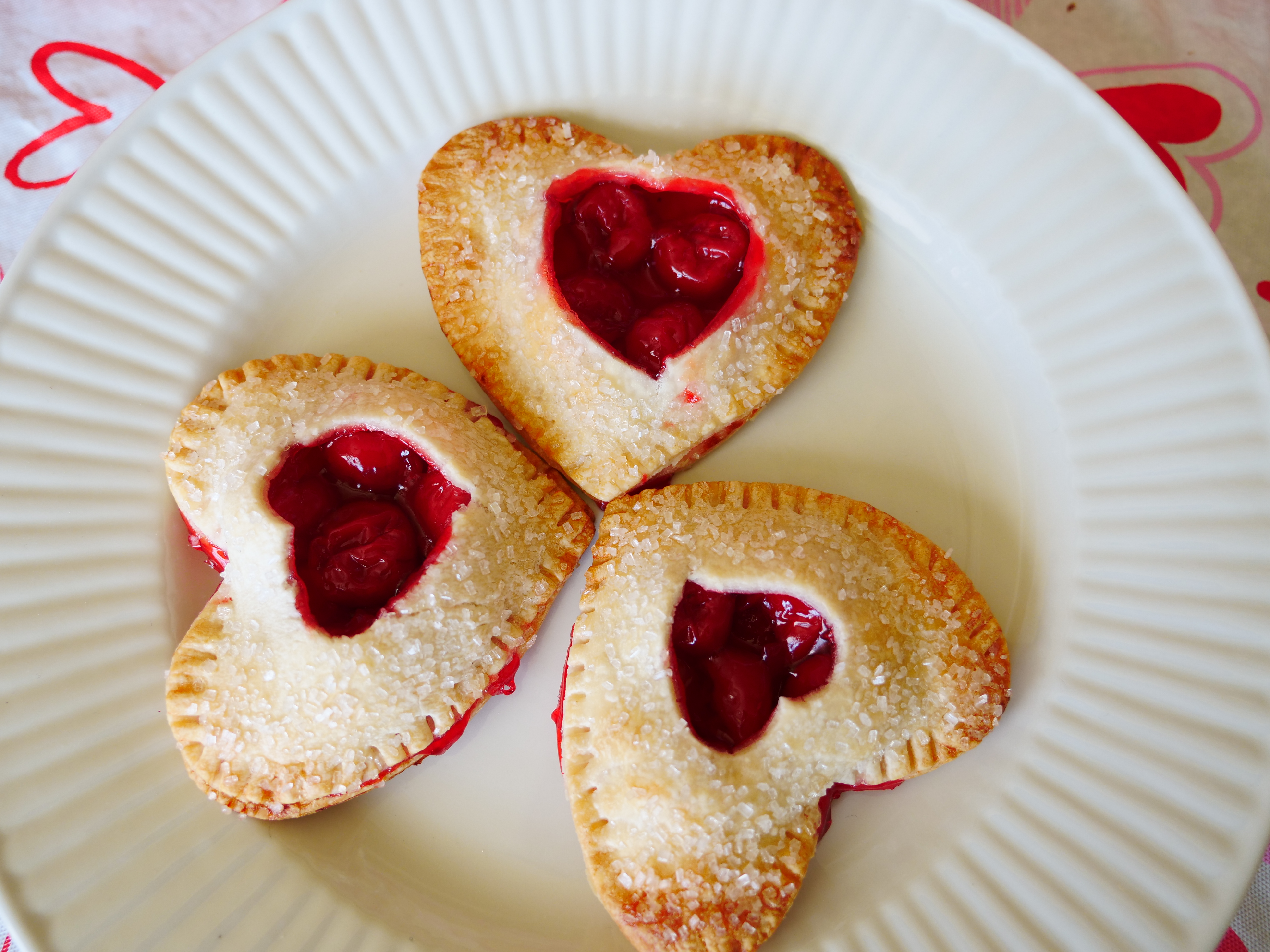 Use the same pre-made dough sheets to form mini pies.
Cut out 2 large heart shapes, with a heart cut out for the top layer. Gently roll the top layer so it is slightly larger. Dab cream onto the bottom layer, put your filling in the center and place the other layer on top. Use a fork to seal the sides, dab the surface with cream and sprinkle with sanding sugar, and bake at 425 degrees until golden brown.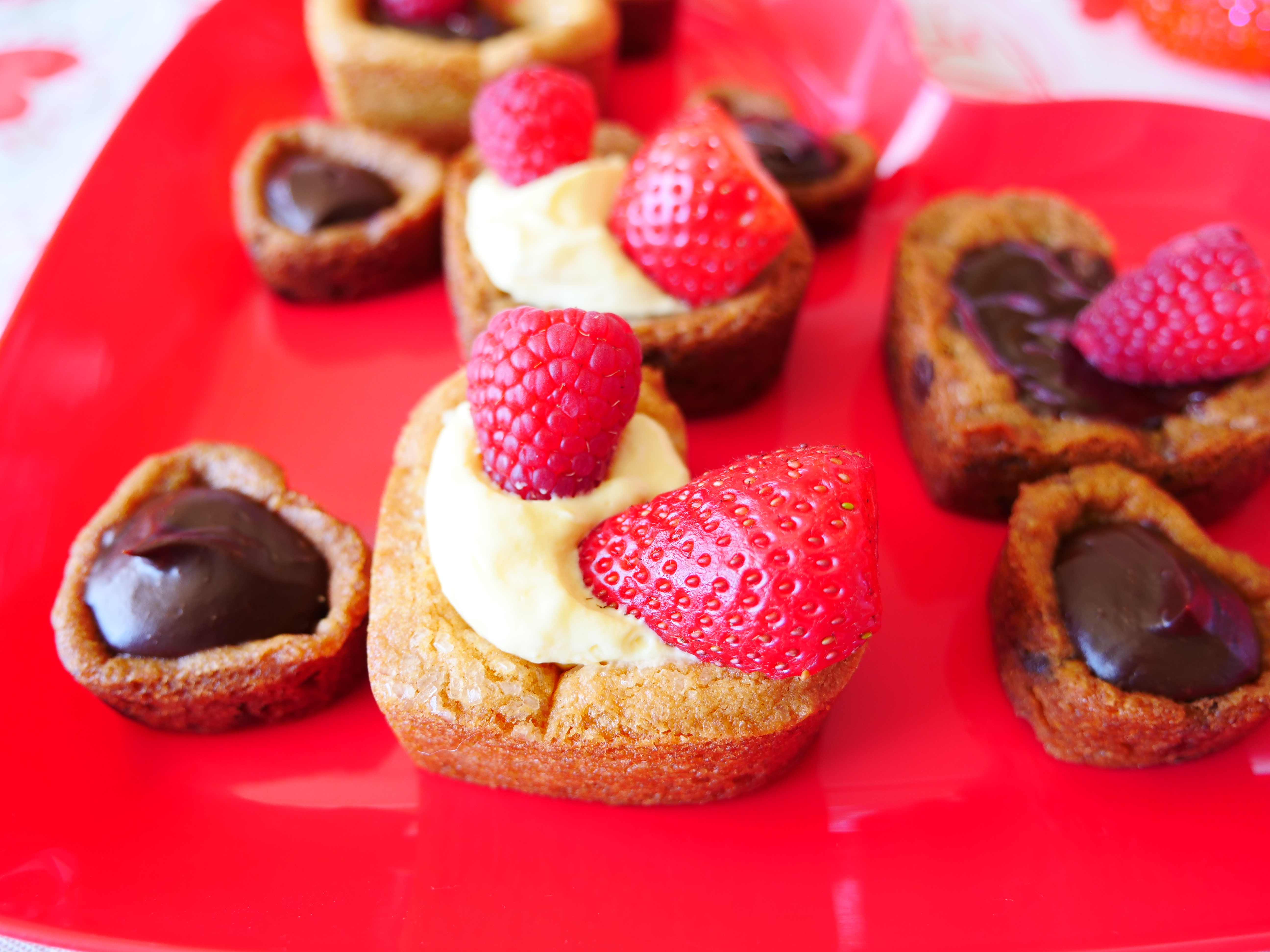 Using either a mini or larger silicon heart baking mold, put in chocolate chip or sugar cookie dough (you can even use store-bought dough) and bake. Each forms a little 'cup' which you can fill with ganache or berries 'n cream.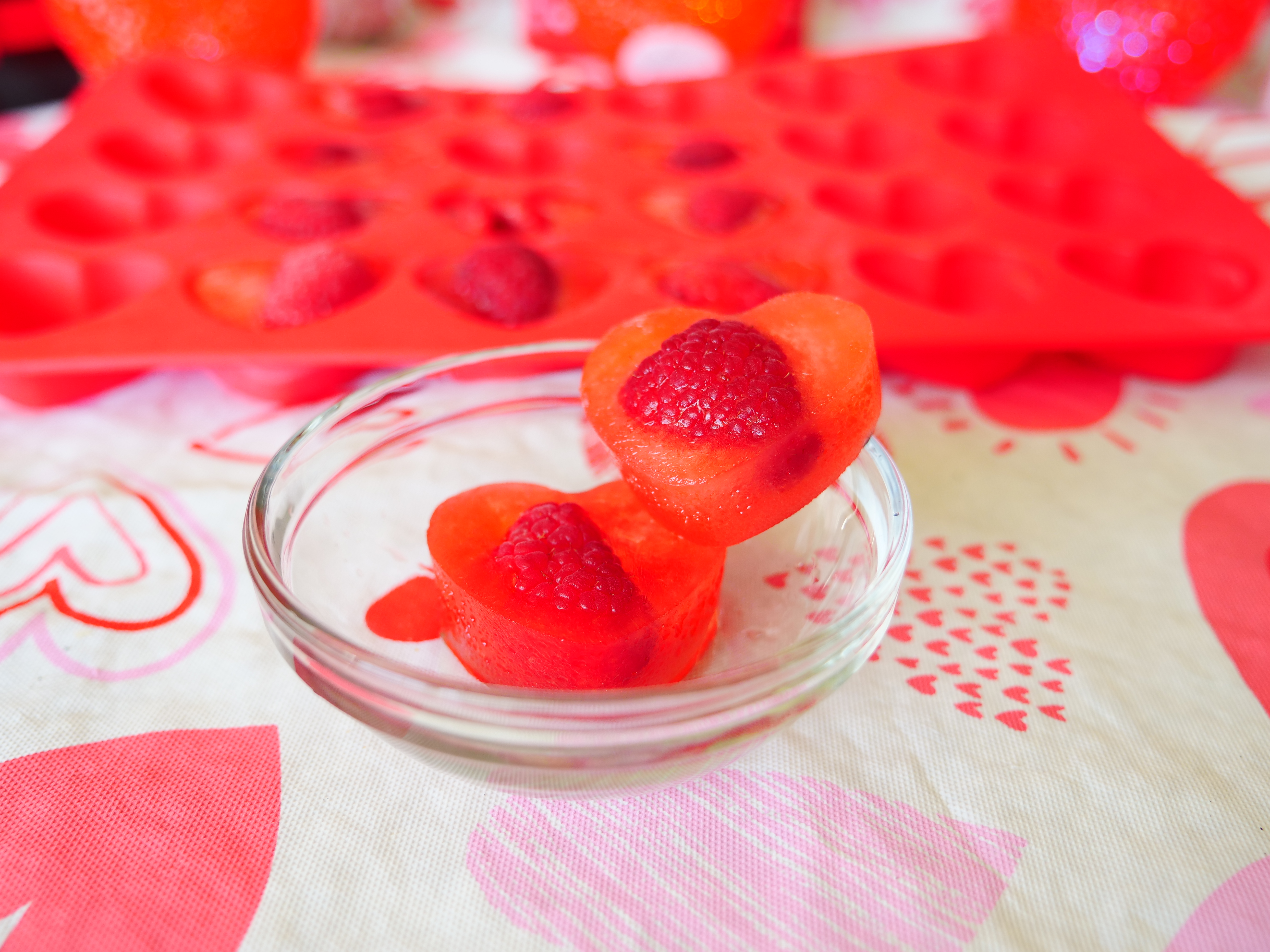 Use the same mini heart mold to make heart shaped ice cubes, using strawberry soda and a fresh raspberries.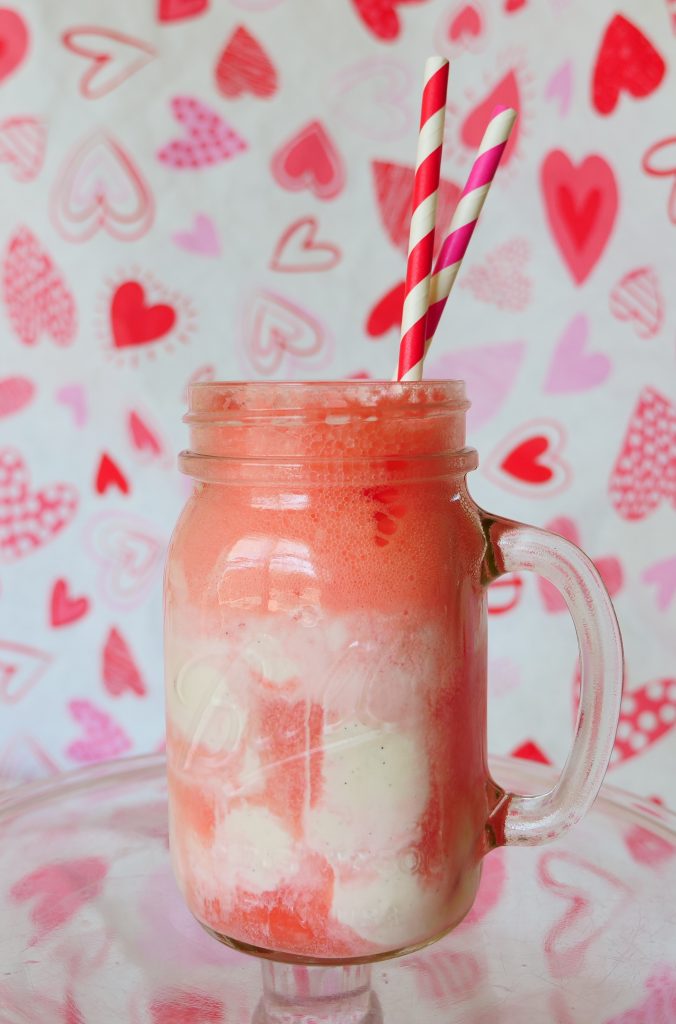 A sweet Cupid Float with vanilla ice cream and strawberry soda will put a smile on your little ones' faces.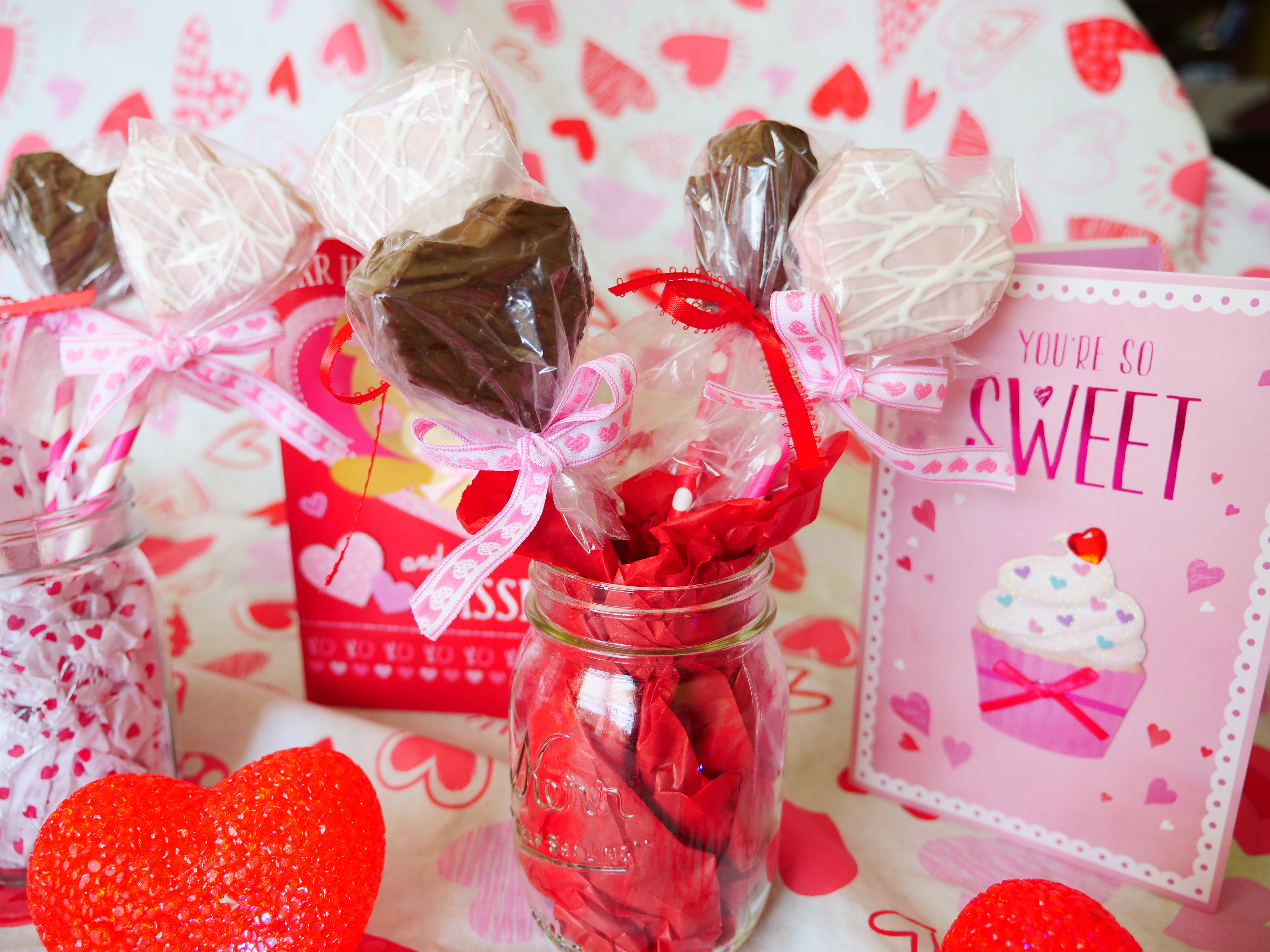 Sweet Hearts on a Stick
Using heart-shaped snack cakes, put one in a small sandwich bag and trim off the excess. Use a colorful paper straw and stick it into the bottom, using ribbon to secure the plastic over the cake. Display in a glass jar filled with tissue paper.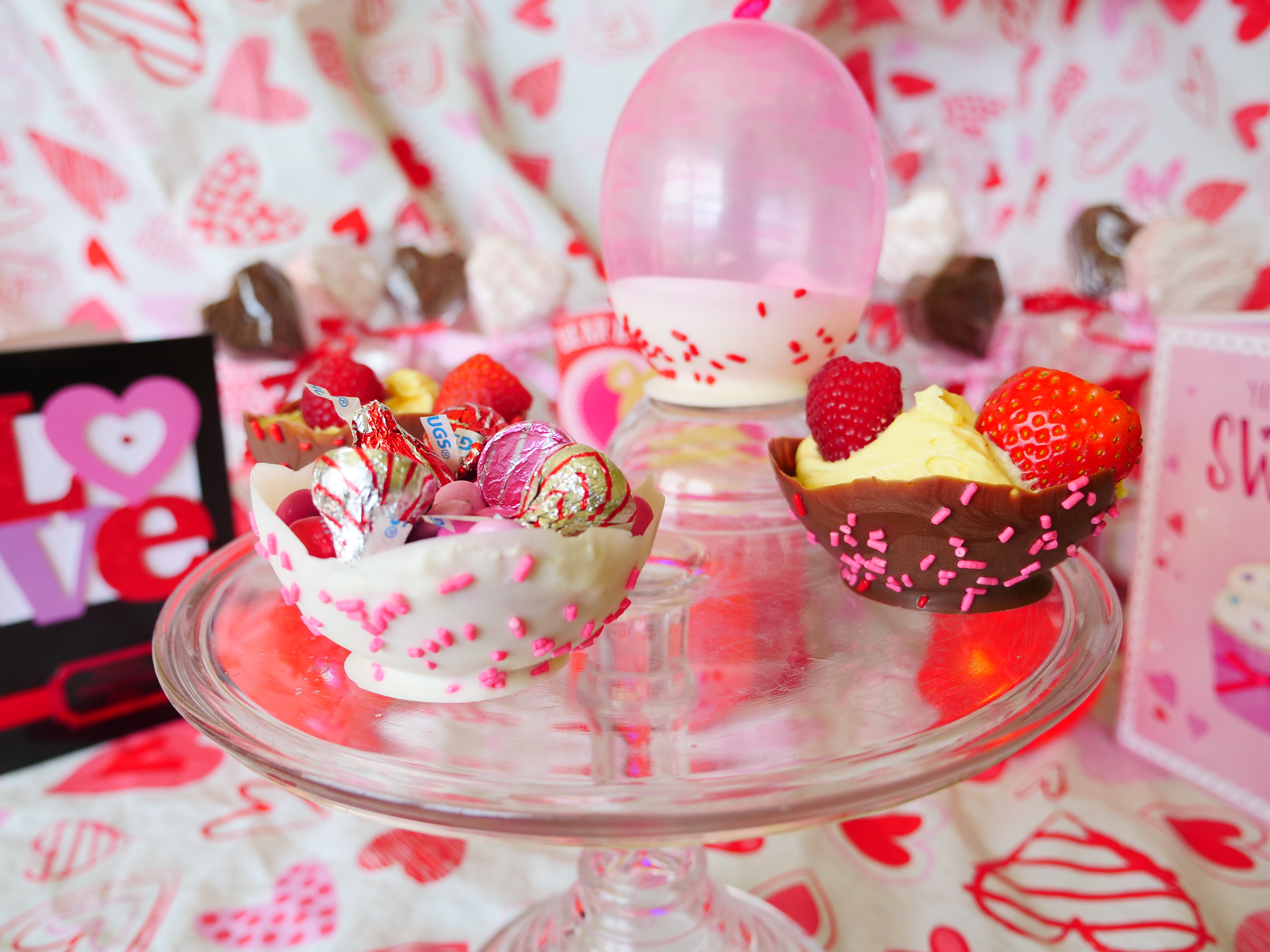 Make edible bowls you fill with candy or berries and cream,
(cream made with instant vanilla pudding w/ half the milk called for, added to whipped topping). Bowls made with water balloons dipped in candy melts, with sprinkles added before they harden. Make sure the candy coating is thick enough so it holds after setting. Set dipped balloon onto a silicon mat or parchment paper for 10 minutes, then into the refrigerator for at least 10 minutes to harden completely. Break the seal of the edge of the balloon and the bowl, then poke a small hole in the top so it deflates slowly and releases well.