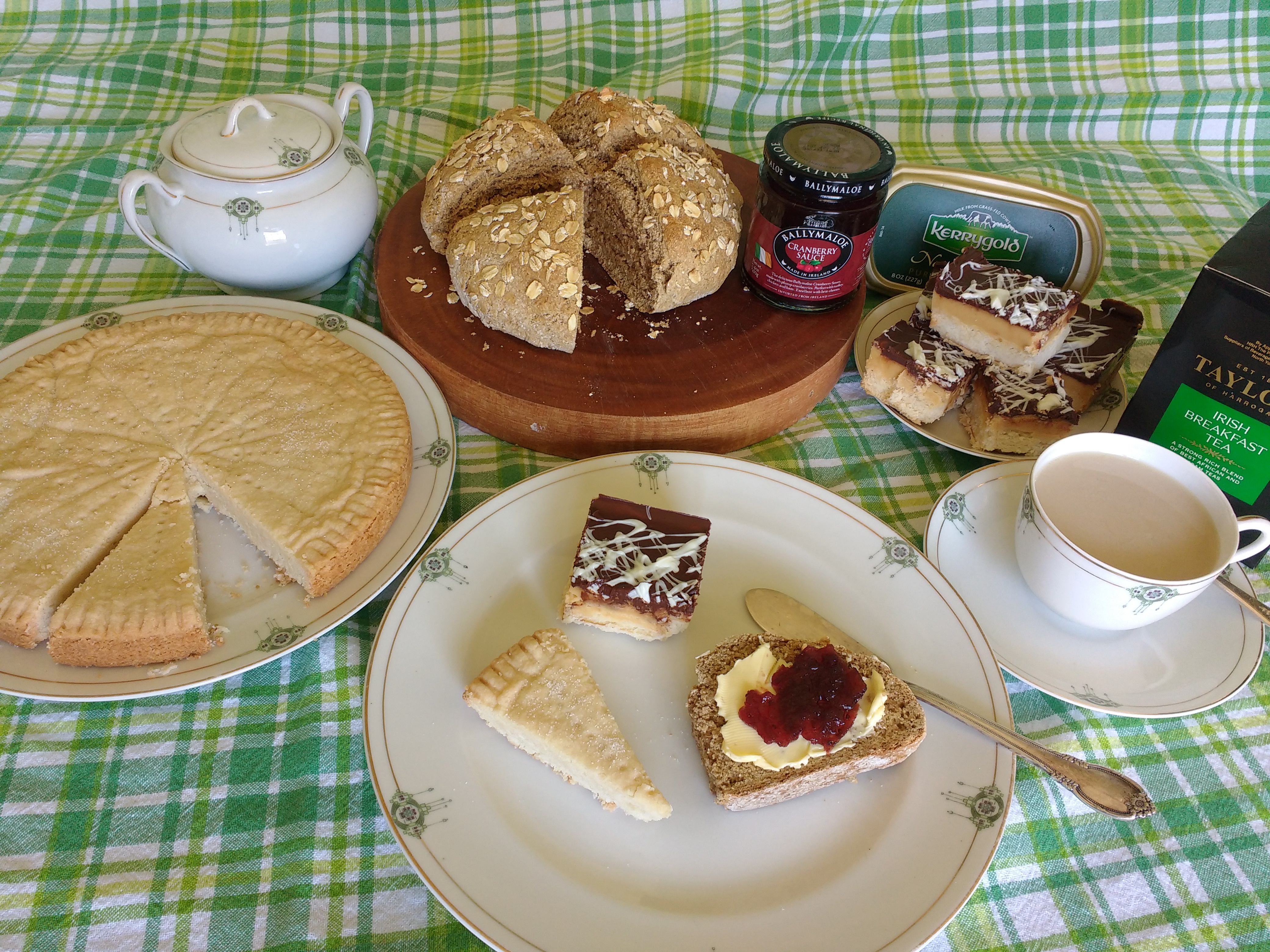 Ah, St. Patrick's Day. The time of year when green food coloring shows up everywhere, whether in frosting, beer, or the Chicago River. I decided to look beyond the emerald overload and see if I could find some recipes that reflect the real Ireland, not a fantasy world of Lucky Charms and wee little leprechauns. I chose a few recipes that have simple, basic ingredients found in most American kitchens, with easy techniques to match. Follow the links to enjoy your own little taste of Ireland.

Irish Brown Bread
The most basic version of this staple is very much like Irish Soda Bread, but with whole-wheat flour. I added a spoonful of molasses to the batter to give it a slightly richer taste, patted the top of the loaf with buttermilk and sprinkled with old fashioned oats before baking. Served with genuine Irish butter and your favorite jam, this bread is perfect for any meal. Find two easy recipes here.

Shortbread
Served all over the British Isles, this classic shortbread has very few ingredients. To make it even more tender, you can replace some of the wheat flour with either cornstarch or rice flour. If you're like me and you don't have a fancy shortbread mold, you can either roll them out and cut them like cookies, or place them in a pan and prick well with a fork before baking. Sprinkle with sugar right when they come out of the oven if desired. Follow this link for one version, but I would add a pinch of salt to help bring out the flavor.

Millionaire's Shortbread
This recipe kept coming up time and time again and because it uses the Shortbread as the base, it seemed a logical addition. Who doesn't love shortbread, layered with a caramel filling and topped with chocolate? I chose a bittersweet chocolate as I didn't want to end up with sweet on sweet. Here's one version to try, but there are quite a few variations out there to discover.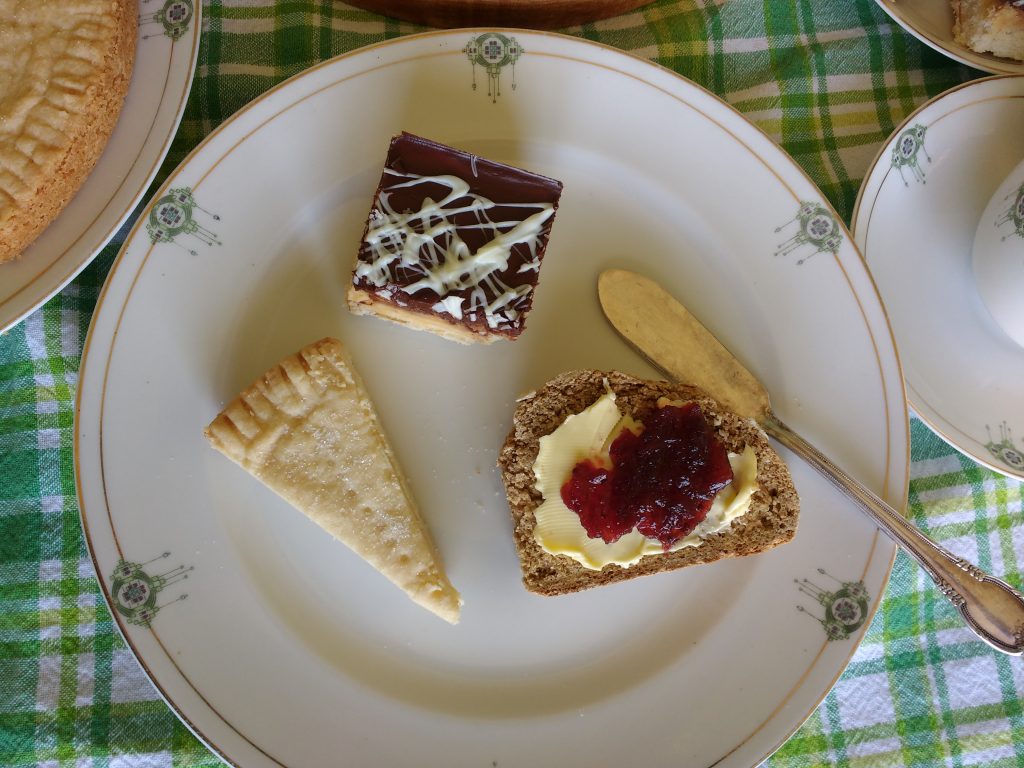 Tá an bia go han-mhaith.