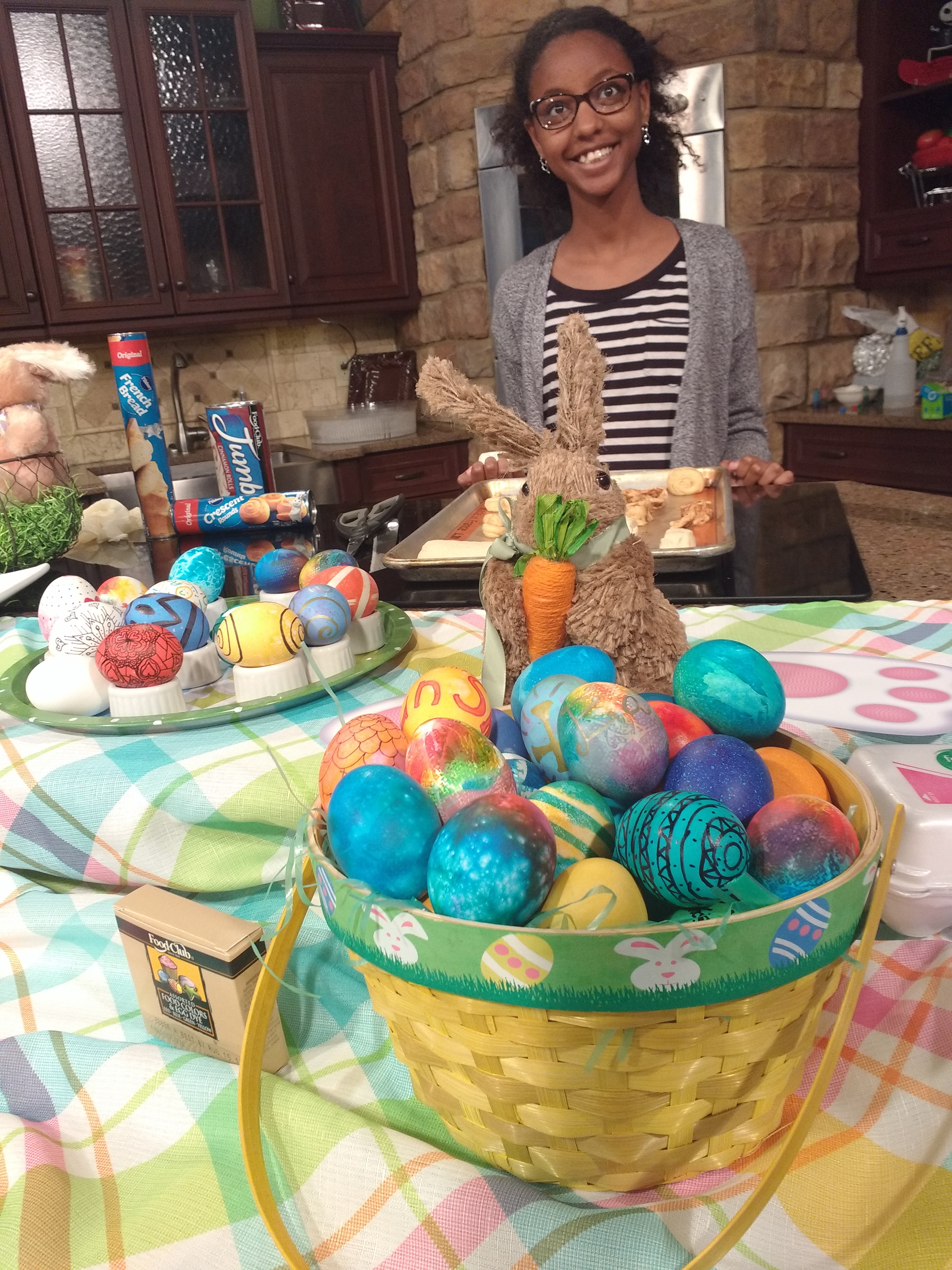 Get hoppin' this holiday with these fun and easy Easter eggs and Bunny Buns.
They're the perfect for kids of all ages! (Thanks to my Leah for helping me with my segment!)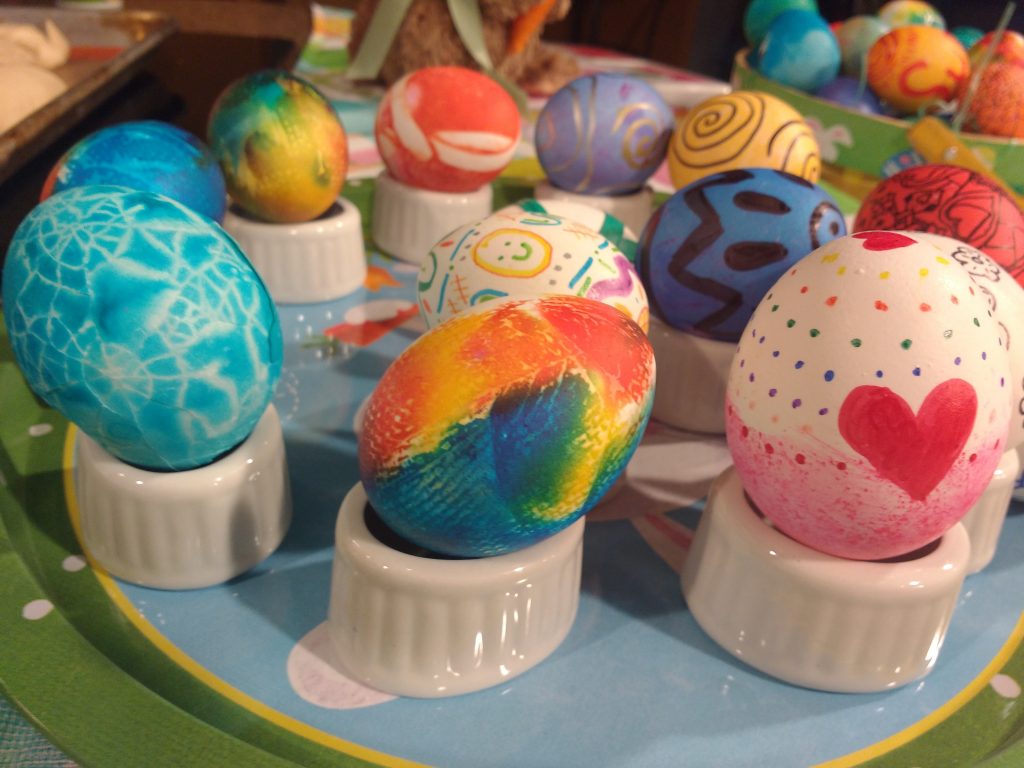 Tie-Dye Eggs
Kids can get creative with this unique way to dye eggs using a paper towel sprayed with a water/vinegar solution and drops of food coloring. Click here to get all the details.
Spider Eggs
If you have a cracked egg, go ahead and crack it a little more and dye it to create a spider egg effect.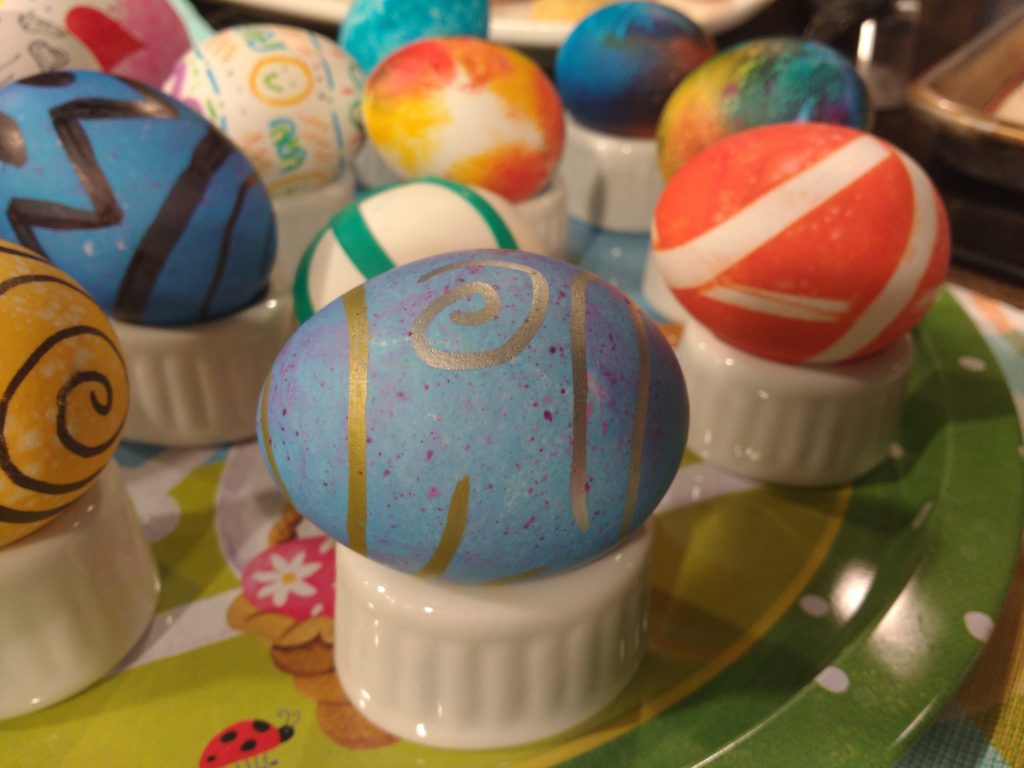 Drawing on Eggs with a Sharpie
How did I not know all these years that you could draw on Easter eggs with a permanent marker?? You can either make fancy designs that are black on white, or dye the eggs after you've put your creative designs on them. A super easy way to personalize eggs with names or special messages. The metallic markers create a very pretty effect, as do using colors of all kinds. You can even just dye half the egg and use the markers on the other side. So many possibilities!
Banded Eggs
Take rubber bands or like me, use a long skinny balloon and wrap it around the egg, tucking the ends under itself to hold. Dye the egg and after dried, remove the bands/balloon to reveal a cool design. You can also dye the egg in one color, band it, then dye in a second color.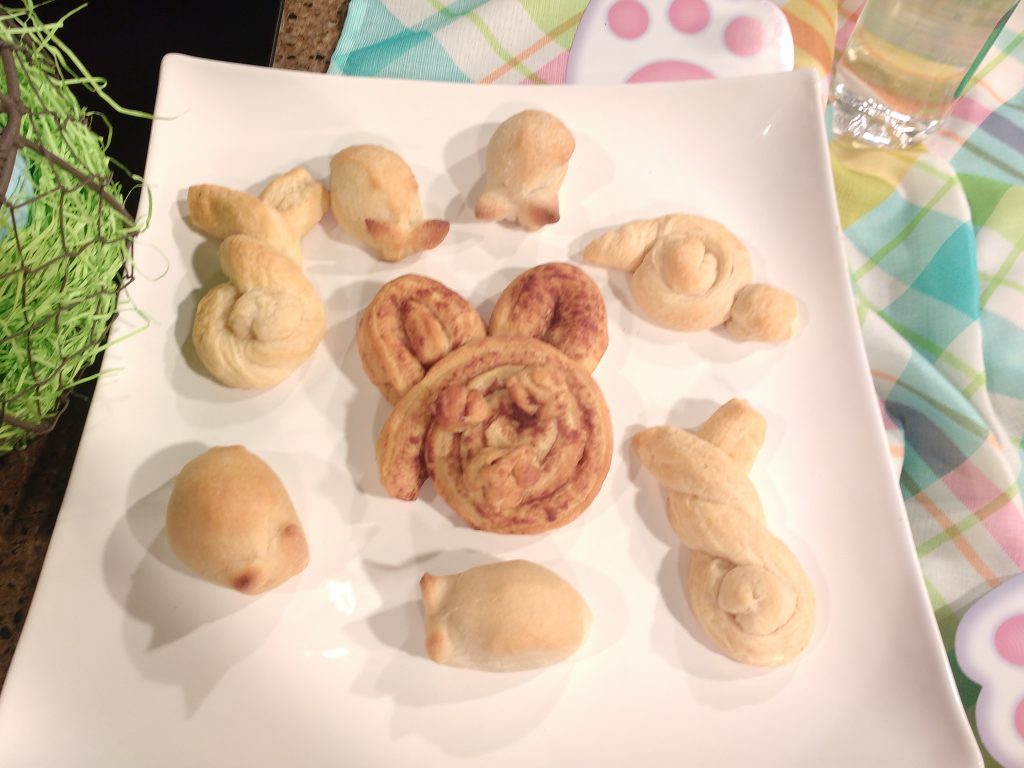 Bunny Buns
By using canned dough, anyone can create these cute creations in minutes. Of course, making your own bread dough would be even better, but if you don't have the time or desire to do that, no problem. The kids would love helping make these treats as well. Use a large cinnamon roll for a bunny head, cutting off small sections of another bun for the ears and making small balls for the eyes and nose. Use crescent rounds, not the triangular rolls, to form bunnies that are either an unrolled section you twist and add a tail, or one you leave as a roll for the body, using other small dough bits to form a head and tail. ( I added a chocolate chip for an eye, but a raisin would work as well.) I used canned French bread for little bunnies, where I cut off a slice, rounded the ends slightly, used scissors to cut the ears and a skewer to form the eyes.