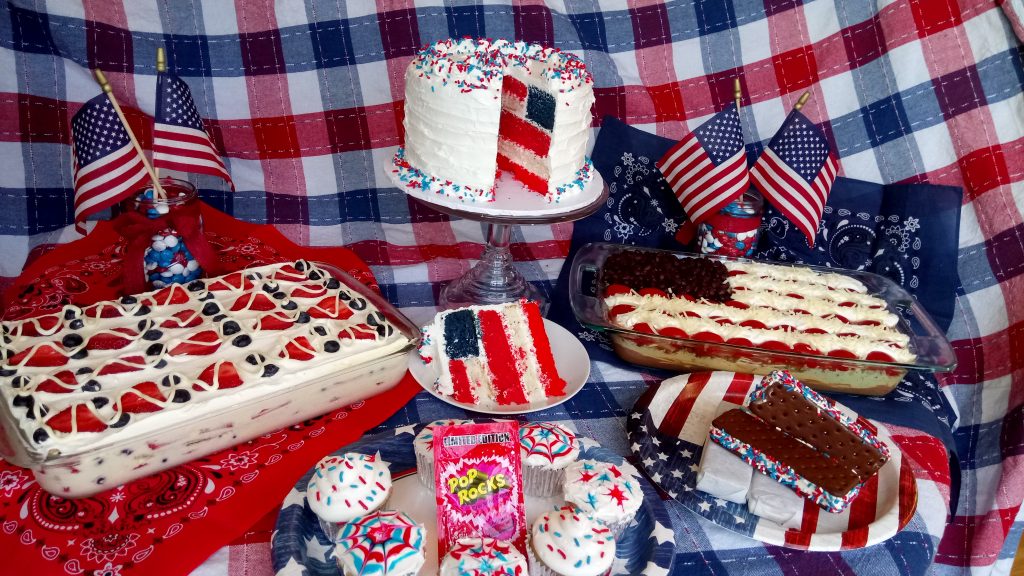 With the 4th of July just around the corner, here's some tasty and easy ideas to make your celebration a special one!
Don't have much time? Pour some red, white, and blue candies in a mason jar, tie a ribbon around the top and pop in two flags. Want a quick treat for the kids? Simply pour out some patriotic sprinkles on a plate and press the sides of ice cream sandwiches in them. Do them in advance and store in the freezer until ready to serve.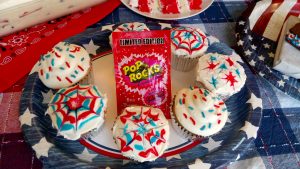 Turn any cupcakes into a mouth-popping experience by sprinkling Pop-Rocks candy on the top. I did a few tests, where I mixed the "exploding" candy into frosting and also sprinkled it on top and left it overnight. Humidity does weird things to sugar, and while the carbonation factor worked well right after adding it, when left overnight, the effect fizzled out completely. So add these little confections not long before you plan to serve them for the maximum effect, especially in the summer heat.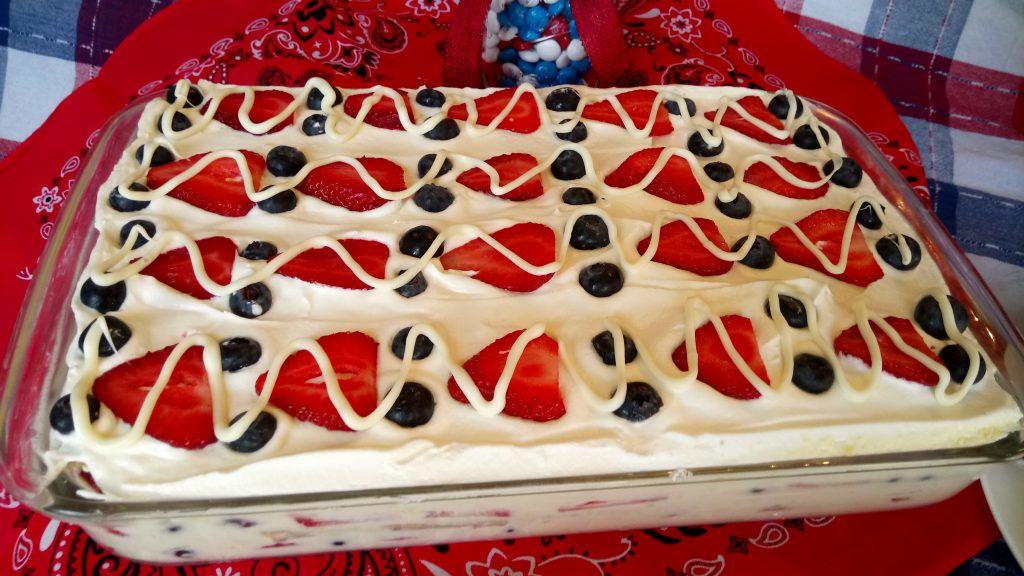 Want to have a cake but hate the thought of turning on the oven? This no-bake cake layers graham crackers with a combo of instant vanilla pudding, cream cheese, and Cool Whip, along with fresh berries. When left in the refrigerator overnight, the graham crackers become soft. You could certainly make this with your own scratch-made custard creation, but the short cuts are great when you want an easy dessert to serve. Here's one version you can try.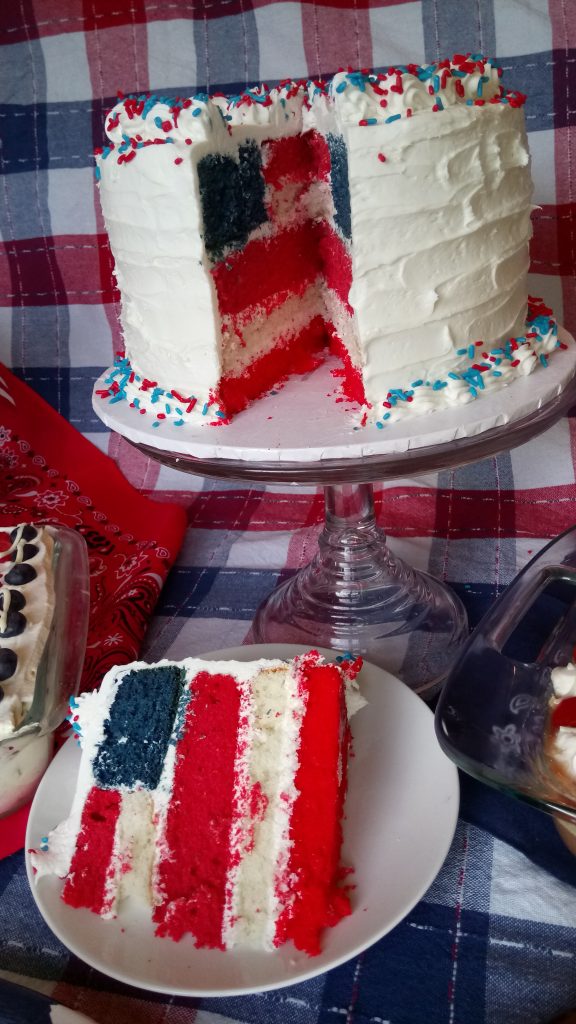 Want your guests to be impressed? Serve them this flag cake, that's easier to make than it looks. The secret is in baking layers of different colors and torting the red and white layers. Using a 4 inch circle cutter, make a hole in a blue layer and fill with two thinner circles of red and white to complete the pattern. Don't worry if you don't have a 4 inch circle cutter, as you can use a knife to cut the circles as well, using a paper circle or anything in your kitchen with the right diameter. This one does take more time, but if you want to wow your guests, this will do it. This is the version I made, but you could substitute your favorite cake and frosting.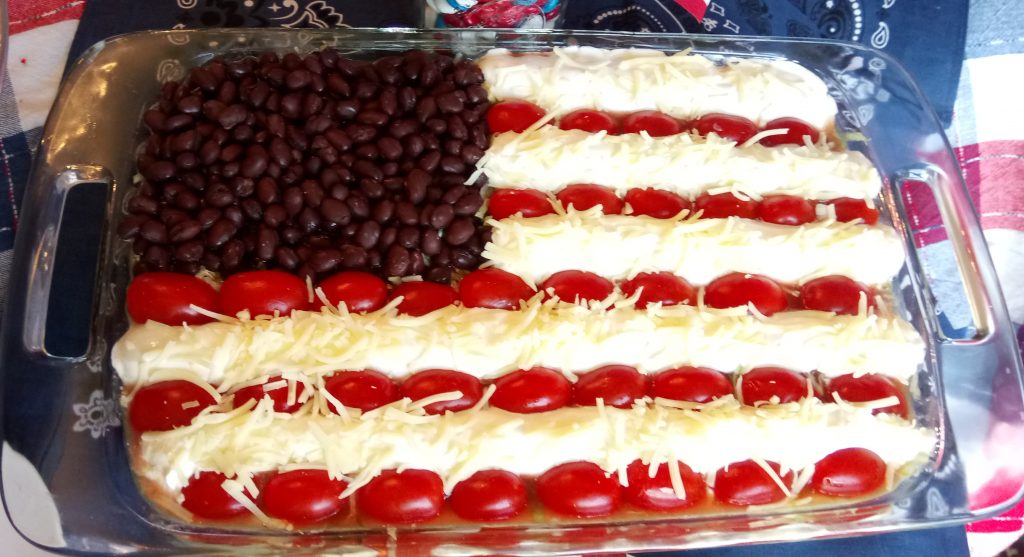 Savory dishes can show their colors, too. Dress up your favorite layered bean dip by making the top layer look like a flag, using black beans, sour cream, white cheese, and tomatoes.
Hope you and yours have a happy and safe 4th!