Make your Valentine's Day celebration even sweeter with these super cute and easy ideas sure to please the ones you love, both young and old.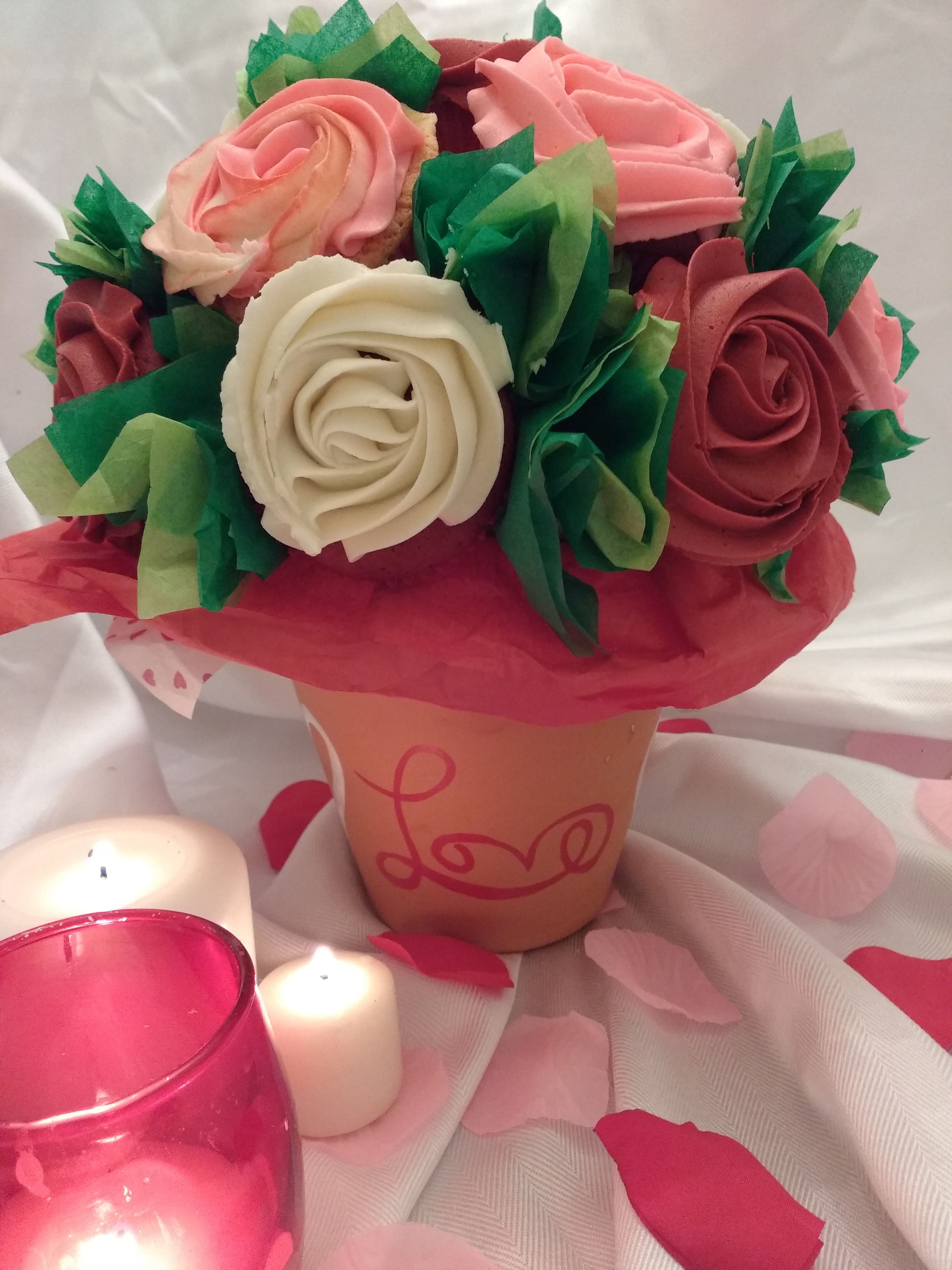 Valentine's Day Cupcake Bouquet
Roses are a Valentine's Day tradition, but why not roses you can eat? Anyone can create a lovely edible bouquet for someone they love, or as the perfect centerpiece to a party. Using a Styrofoam ball that sits down into your pot, you tape the ball in place and use 2 skewers to hold in each unfrosted cupcake. (I added some strips of colorful tissue paper to dress up the pot.) Once the cupcakes are in place, pipe the roses using a 1M frosting tip. (In a circular motion, start in the middle of each cupecake and work your way out.) Add squares of green tissues paper to fill in the gaps, and voila! Roses you can eat!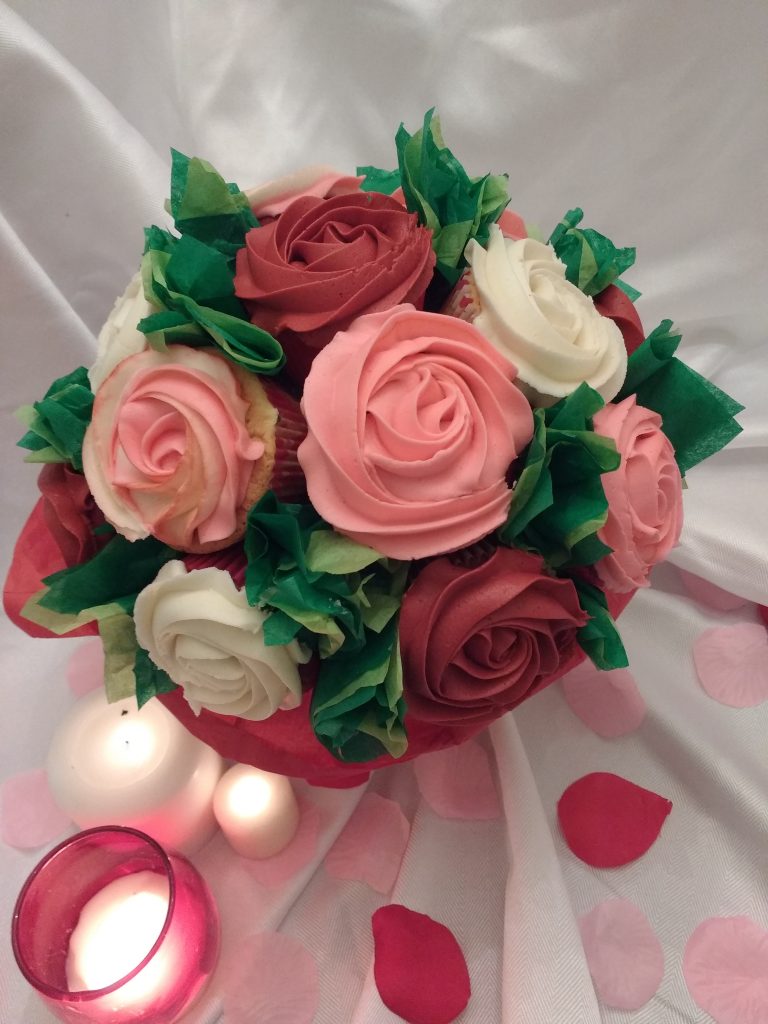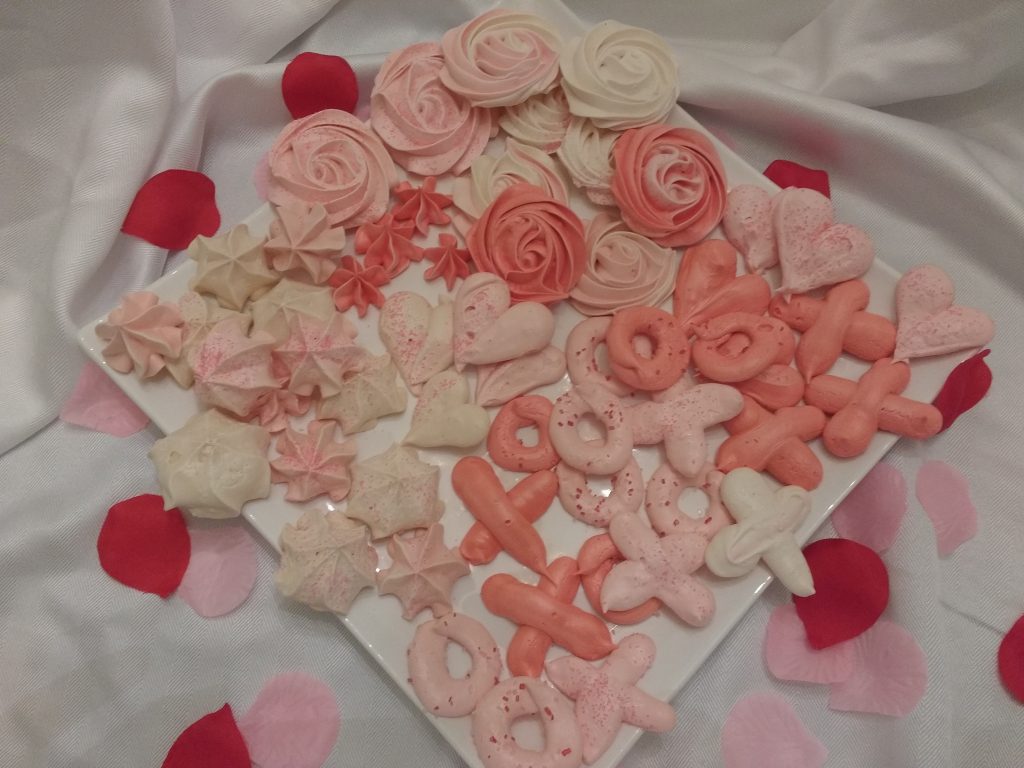 Meringue Cookies
If you're looking for a fat free and gluten free cookie, you'll love these light and crisp treats. They are not calorie free, however, but they are delicious and very simple. First, trim a piece of parchment paper to fit a cookie sheet. Using pencil, draw on the designs you'd like to create. Meringue cookies do not rise or spread, so you can fit them very close together. Make your favorite meringue recipe and fill a pastry bag with the stiff egg whites. Turn your parchment sheet over, so the pencil side is underneath. Use a small dab of meringue in each corner to hold down the parchment. Pipe the designs over the pencil marks you can see through the paper. Put the cookie sheet into a 230°F oven for 1 ½ to 2 hours, until the cookies dry out. To check for doneness, remove one cookie and let it cool then make sure it crisp all the way through. Store cookies in an air tight container so they don't soften. I made rosettes with the same 1M frosting tip I used on the rose bouquet, and even some fun Xs and Os and Valentine hearts, with a large round tip. You can sprinkle colorful sugar onto the cookies before baking if you wish. And as you can tell by the pictures, you can use food color to tint.

Fun Valentines
Think out of the box for your kids' Valentines this year with these sweet little gifts. Most of these are self-explanatory. I enjoyed the melted crayons and I choose to spend a dollar a box for inexpensive new ones to chop up. The Love Bugs can hold any kind of small treat and glue dots made attaching the eyes easy.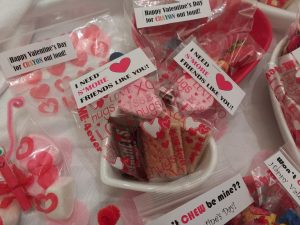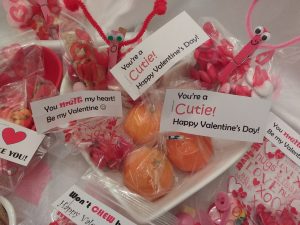 Heart to Heart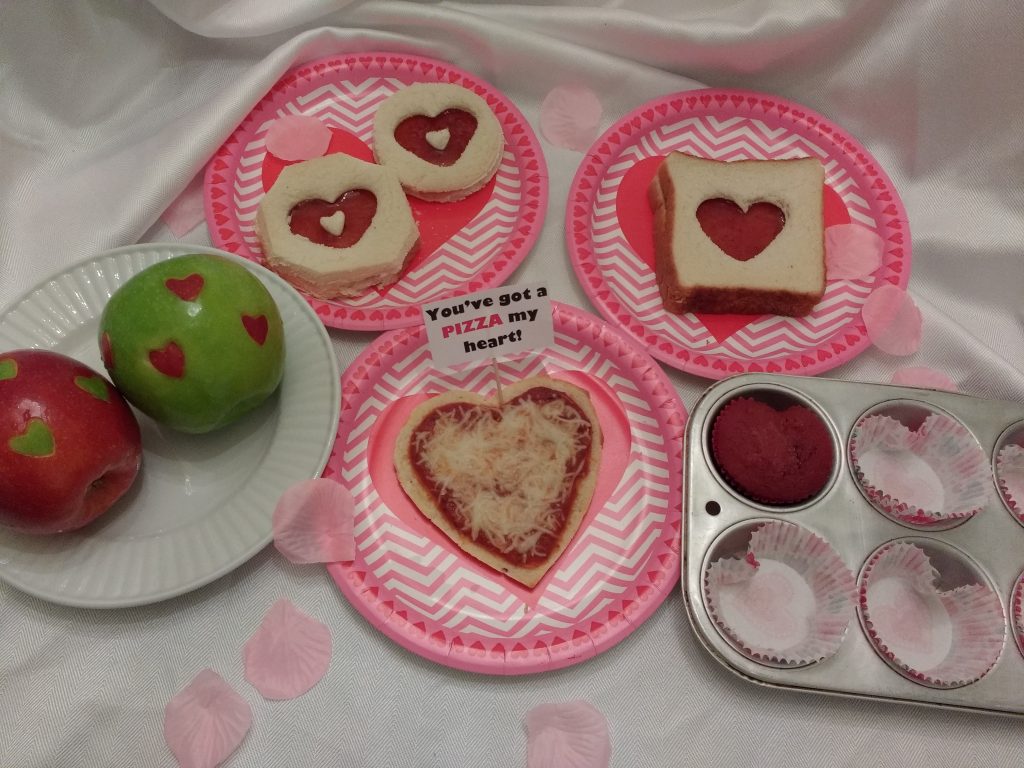 You can easily add heart shapes to any meal to make the day special. Here are a few fun ideas for you to try. To make heart-shaped cupcakes, simply place a glass marble between the cupcake liner and the pan, pinching the paper a little. For the apples, I used a small metal heart cutter and a sharp knife to create and remove the pieces. You can cut a thinner slice of apple from another fruit and punch out heart pieces if you couldn't 'recycle' the shapes from the heart-shaped holes you made.