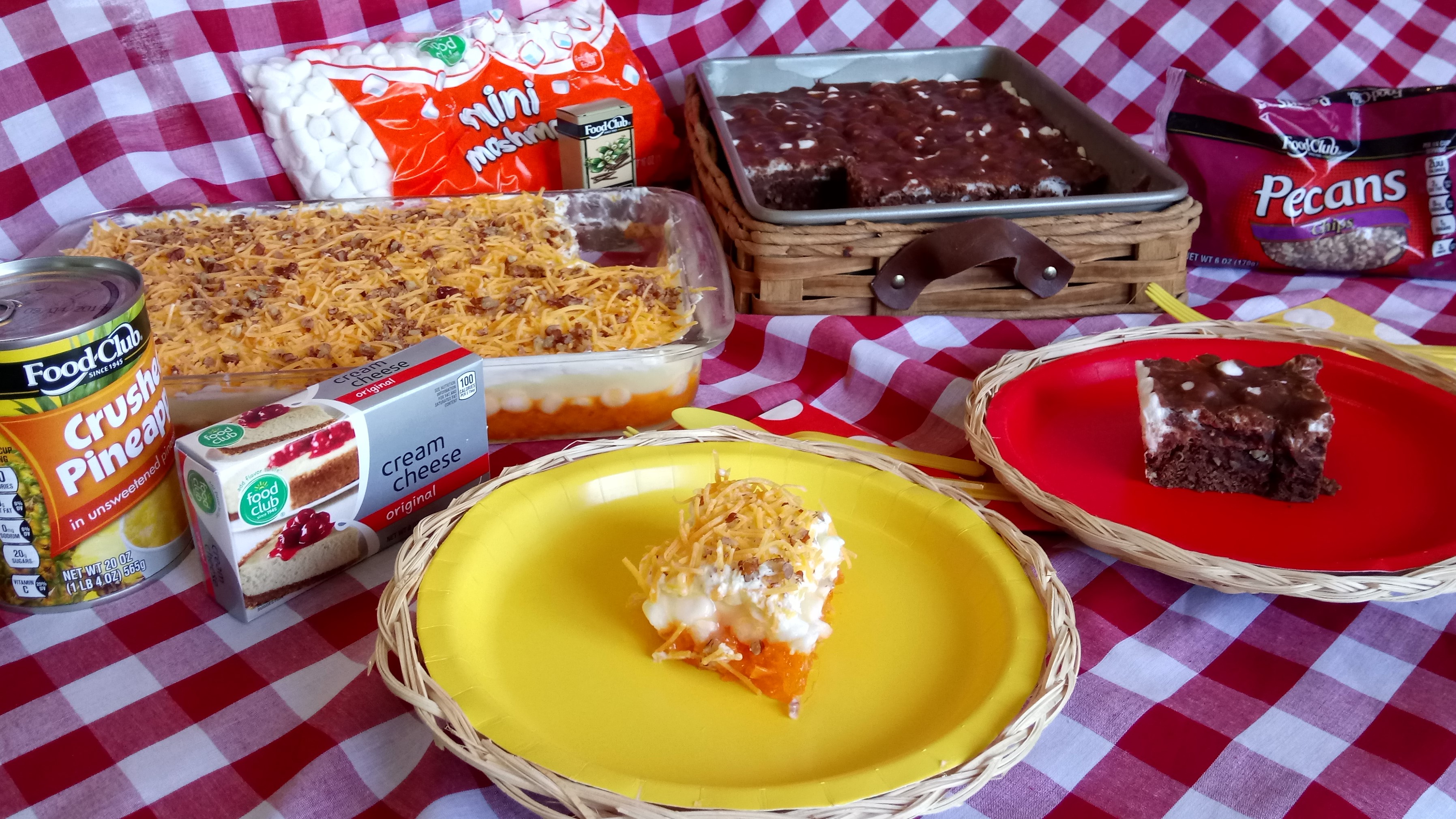 The summer season is cranking up and along with it come plenty of opportunities to gather with family and friends over a festive meal. The next time you need to bring a dish to a potluck or family reunion, here's a few unique dishes that will have others asking you for the recipe. These two oldies but goodies come out of my childhood memories of meals shared with extended family on both sides. And it's always easy to remember a dish if it has a funny name, and these sure do!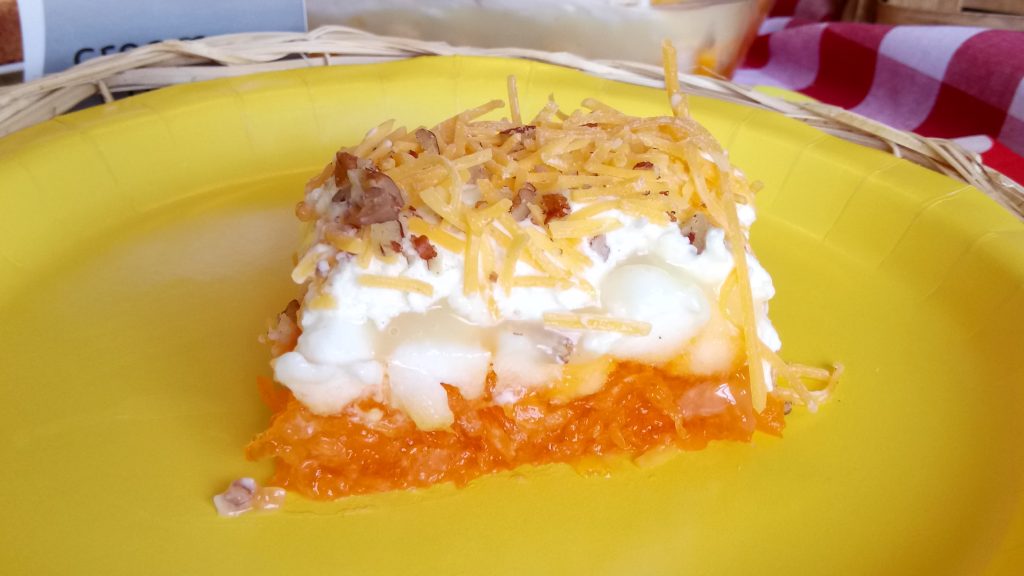 Sawdust Salad
I'm guessing it's named for the look of the top with the sprinkled cheddar cheese, and maybe that weird name is why I remember it so well. This recipe comes straight out of my late mother's personal cook book, where she hand typed it as she learned it from my Grandma Crass. A few notes of explanation: when Grandma says a Number 2 can, she means a 20 ounce can. A long cake pan is a 9 X 13, though you can make it in 2 8-inch square pans as well. I make the second step in the microwave, cooking the mixture for a few minutes, stopping to stir, until it is thickened. Grandma liked Dream Whip, but I prefer making my own whipped cream and I add a little powdered sugar and vanilla to mine. Yes, you can use Cool Whip if you prefer. I used an 8 oz. package of cream cheese for the top. As for that Crunchy Salmon Salad recipe at the bottom, the one that Mom clipped from the newspaper and glued onto the page? I have absolutely no idea if that is a good recipe or not. If you're brave enough to give it a whirl, send me a comment and let me know how it turned out!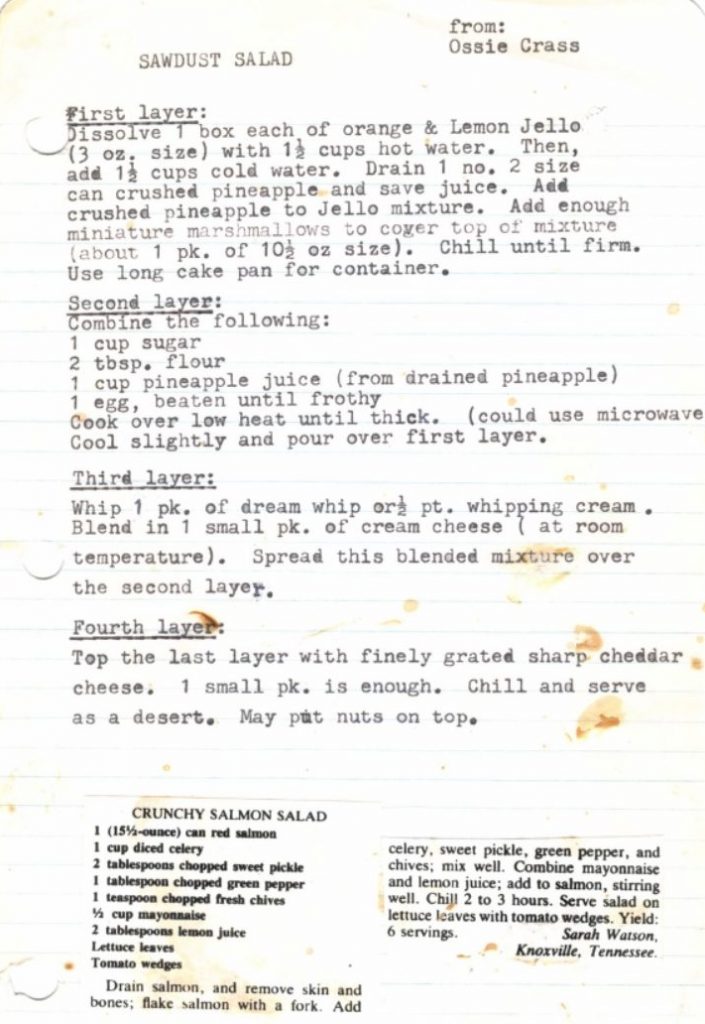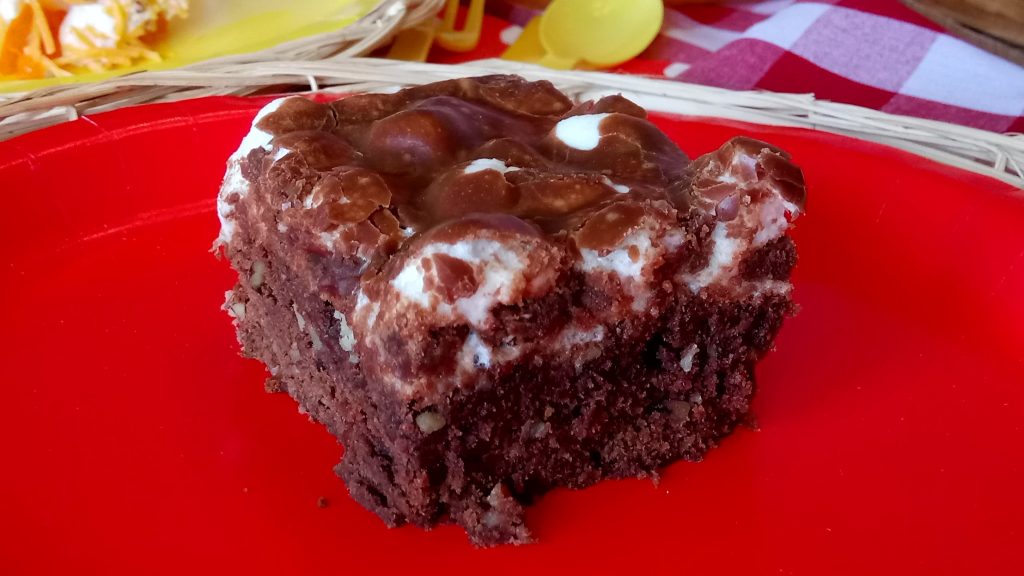 Mississippi Mud
I couldn't find Mom's actual recipe for this one, but thankfully, the internet is full of variations. I chose the 'cake' from one recipe and the 'frosting' from another one, as Mom always cooked her frosting. The bottom is really more like a cakey brownie and I like adding the pecan pieces to mine. You can make this recipe in one glass bowl, melting your butter in it and stirring the other ingredients into it. Keeps for days, if they last that long.
Here's the recipe I used for the cake. This is the one I used for the frosting. (But I made mine in the microwave instead of on the stove. And I didn't need to beat it with a mixer to make it smooth, though you will want to sift your powdered sugar if it has lumps.)